Making Mind Map for Problem-Solving Using the Most Appropriate Mind Mapping Tool
Are you worried about resolving problems? Do you want to make it a more creative way? Don't be concerned; a mind map is one of the most effective problem-solving tools. Mind mapping can help you find solutions to any issue quickly. However, problem-solving mind maps allow you to think logically and creatively wherein you can expand your critical thinking. This article will discover how mind mapping can help you lighten your load and calm down in stressful situations.

Part 1. What is Mind Mapping in Problem-Solving?
Problem-solving is where you can define a problem and figure out the cause. Making a mind mapping for problem-solving requires serious brainstorming for generating ideas and finding a solution to a problem. Moreover, working with problem-solving requires a better understanding and critical thinking, it is essential to understand the process wherein it is part of a systematic problem.
Furthermore, problem-solving refers to a person's ability to successfully manage and solve complex and unexpected problems. You can solve a problem when the time is right to find a better solution. One of the best options is to use a mind mapping tool; it is useful for problem-solving cases, great brainstorming, and as a note-taking method. It will undoubtedly assist you in enlightening your needs and reducing your stress.
Part 2. The Five Benefits of Using a Mind Map to Solve Problems
1. Using a mind map to solve problems can also help you in your daily life by enlightening your information needs.
2. It can also help you in improving your ability and attempting to reach situations more professionally.
3. Using mind mapping software can help you manage your time. You can manage your time wisely and focus on what's important.
4. Using a mind map for problem-solving helps you understand relationships, and you can also identify opportunities in problems.
Part 3. How Mind Map are Used for Problem-Solving?
Mind maps are a one-of-a-kind way to stay organized while also sharing detailed information. Mind maps are an excellent way to be creative while also connecting your findings, whether you need to demonstrate a solution to a problem or present your research. Furthermore, mind maps can assist you if you have difficulty solving problems, and MindOnMap is the best option to meet your needs.
MindOnMap is the most convenient and one of the best problem-solving mind mapping software options for problem-solving. It can give you a brighter idea of how effective your instruction is throughout the process, whether you're developing a creative idea or sharing your thoughts. MindOnMap is also a versatile and expansive structure that can help you think. It can assist you in creating a structured design. Choose an appealing template design and then incorporate your thoughts and ideas into your composition.
Assess MindOnMap's resources and get started right away on your ideas. Here are the basics of making a problem-solving map using the best mind mapping software.
1
Visit the Official Page
To begin, visit MindOnMap's official website and browse the program. Then, using your email address, create an account by clicking the Create Your Mind Map tab.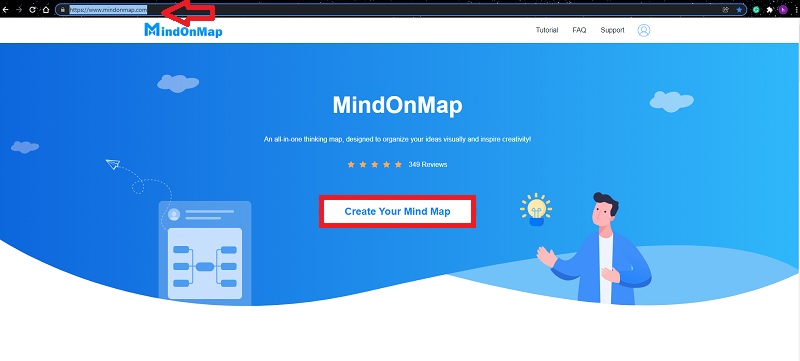 You can select the desired for your problem-solving map after you've created an account. Creating a problem-solving mind map in the recommended theme, on the other hand, is much easier.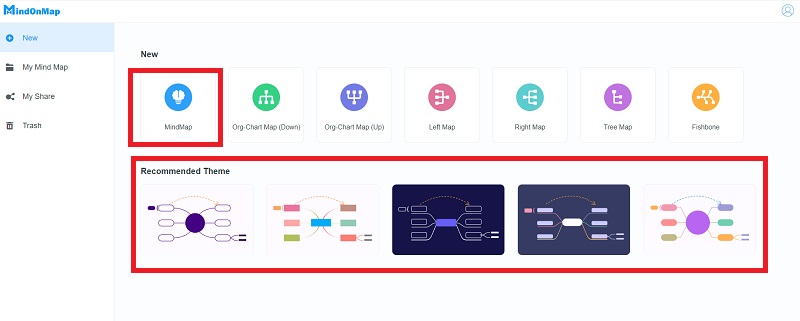 Begin creating your map. To make your templates more precise and flexible, click to add nodes and free nodes as needed.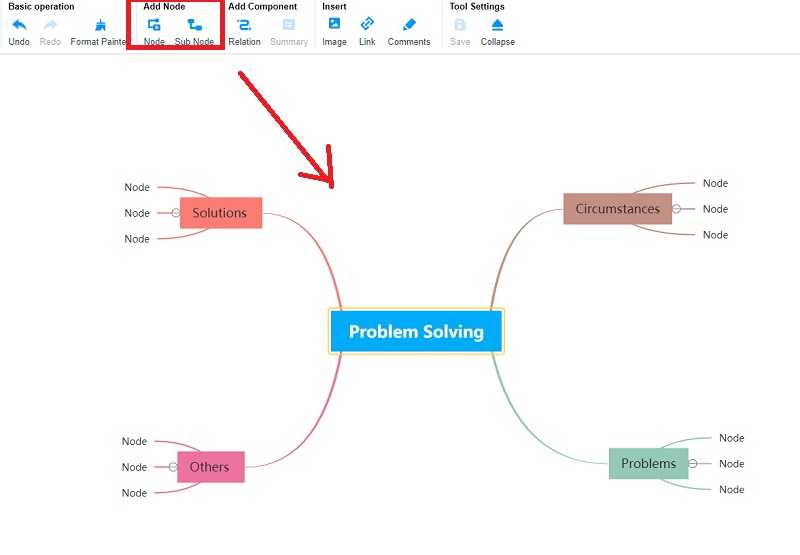 4
Be Exceedingly Creative
To make your mind maps more appealing, you must be extremely creative. Just click the suggested themes, styles, and icons, then choose the options you want to use. Surely, you will enjoy making your map.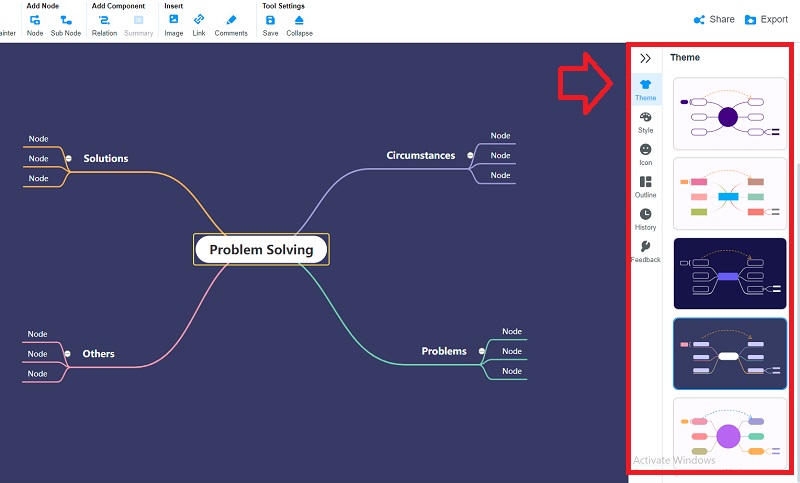 5
Save and Export your Work
At last, you can now export the mind map to images, office documents, PDF, and other formats and share it with others.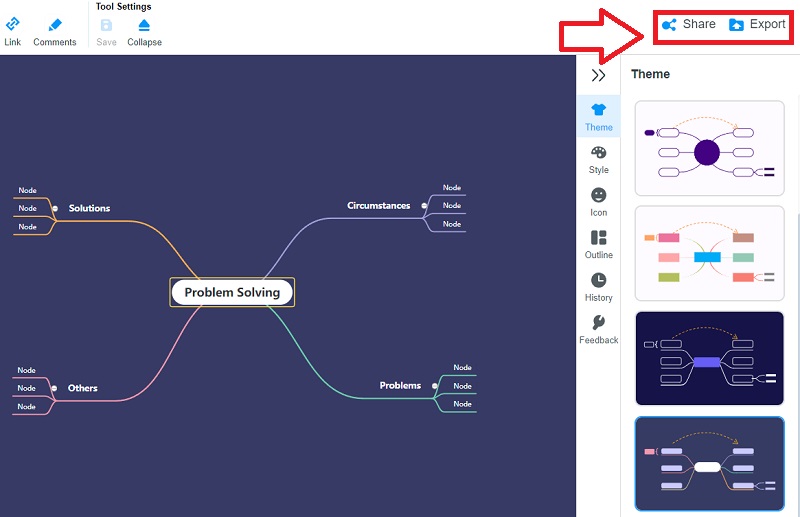 Part 4. FAQs Mind Map for Problem Solving
How can I apply problem-solving skills in my daily life?
Problem-solving can assist you in resolving whatever issue you are facing. You can now see the big picture and find a better solution with the help of a mind map.
What is the significance of problem-solving using a mind map?
When you solve a problem, you have to decide. Making a mind map to solve a problem can help you become more resilient. You can also learn to look at issues from a different angle. Furthermore, you can broaden your critical thinking. As well as decision-making abilities.
How effective is a mind map for problem-solving?
Mind mapping enhances creative problem-solving abilities. It is simple to use and will make identifying the most effective and efficient path to the desired result.
Conclusion
To conclude, using mind mapping software allows you to create an intuitive framework to solve a stressful problem. Furthermore, because they are simple to use, mind maps are appropriate for anyone who needs an easy way to find a solution or make a presentation: MindOnMap, the best mind mapping software for problem solving, in particular.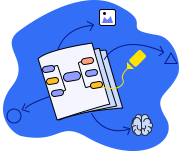 Create Your Mind Map as You Like
Get Started