Offer Multiple ORM Symbols in the Database
To assist you in making a professional ORM diagram with clear logic in the tierced object relationship, MindOnMap ORM Diagram Tool is fueled with the most-used and specific types of symbols and related links. You can enjoy various modes of the objects, their associative roles and attribute, the relationship along with the classic examples by changing the shapes, colors and directions of each component. No limitations will be present to guarantee a smooth experience for you.
Create ORM Diagram
Customize the Diagram before the Output Version
For those who require the ORM diagram for office and daily use, MindOnMap ORM Diagram Tool always takes care of your personal needs. Before you share your creation with your colleagues, teachers or classmates, you can have the diagram file custom-made on the format and settings. We support the standard output in PDF, JPG, SVG and PNG for your convenience. And the highlight of this program lies in the custom settings of the zoom ratio, size, background type, optional copies and more as you can expect.
Create ORM Diagram
Easily Create and Change Each Section with Clicks
With MindOnMap ORM Diagram Tool, you are free of worries about the complicated steps and disturbing design to establish a readable outline for the viewers. The whole diagram-drawing process is controlled by your mouse to drag and drop the icons you select for each independent part. You can also adjust the text and symbols with a reference list by the side quickly and efficiently. All classic patterns would be changed to fit your needs in only several seconds.
Create ORM Diagram
Why Choose MindOnMap ORM Diagram Tool
Real-time Collaborate

You can share the ORM diagram and work with others together to enhance the creation in MindOnMap online.

Save Automatically

You can be relieved of data loss and break problems since MindOnMap ORM Diagram Tool will auto-save your design without alerts.

View Editing History

All your works will be recorded in My Mind Map section to retrace and locate the editing history of ORM diagrams.

Enjoy Popular Templates

This tool introduces stylish and common ORM diagram templates to go with different themes when you make diagrams.
How to Create an ORM Diagram
Step 1. Launch ORM Diagram Tool
Locate the Create ORM Diagram button and click it to log in MindOnMap with your email address.
Step 2. Enter the Flowchart Section
In the main interface, find the Flowchart section and choose it to get ready with your ORM diagram.
Step 3. Create ORM Diagram
After you enter the designing window, you can drop down the General and Flowchart diagram symbols. Then please double-click or drag the ideal icon to place in the spare space on the right. You can double-click the canvas to input text and data information if you want.
Step 4. Complete and Share with Others
When all is set, you can move to the top right corner and see the Share and Export button. Click the button to send them to others or produce your ORM diagram creation to finish the process.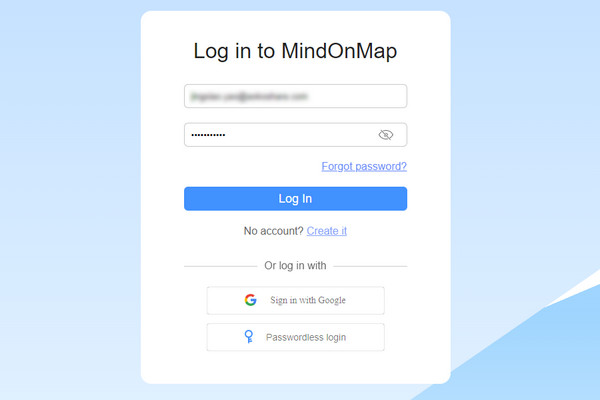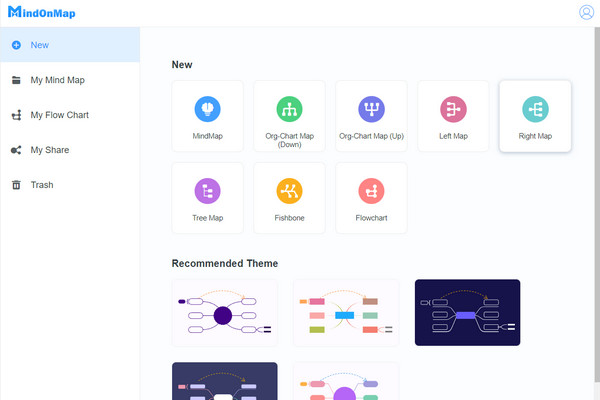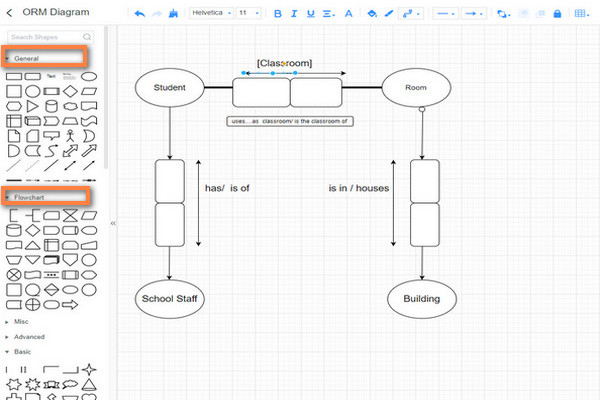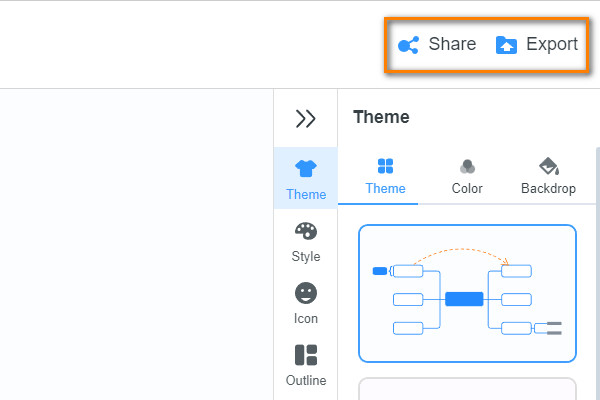 ORM Diagram Examples from MindOnMap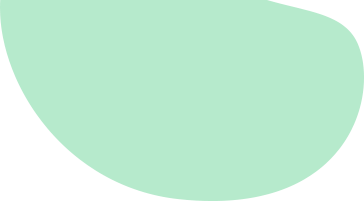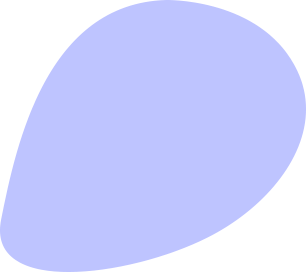 What Our Users Say
Check what our users say about MindOnMap and try it yourself.
Allan

Allan

You will love this ORM Diagram Creator as I do! It helps me to create a high-quality chart within several minutes and enrich my presentation with a clear visual effect.

Julia

Julia

The MindOnMap ORM Diagram Tool has all I need to create an ORM model fast and safely. Don't miss this perfect platform.

Helen

Helen

Guess what? I've adopted this to make several diagrams with the rich and free symbols in the database. Recommend it!
FAQs About MindOnMap ORM Diagram Maker
What is an ORM diagram?

ORM diagram refers to Object-Role Modeling diagram and incorporates five parts in total: objects, their relationships, the role and attribute of each object and the core constraints in the problems as well as the optional examples.

How to read an ORM diagram?

To understand the ORM diagram, the independent oval box (or other symbols) in solid line represent objects, lines represent the relationship among those classes, and arrows explains the attributes and role (especially those with a dot end)

Is MindOnMap ORM Diagram Tool totally free?

Certainly. MindOnMap is 100% free for every follower. You are always welcome to enjoy the multiple functions for different use.
Discover More Tools