How Do You Create a Mind Map in OneNote: Organizing Lessons and Notes
We were calling out the students' attention—our journey nowadays amidst the contiguous occurrences. However, our learning journey is still continuous in this post-modern era. Fortunately, we have great technology to help us continue our academic journey. There is a lot of software that we can use to maintain the connection between our classmates and instructors. In addition, our notebook also comes online with OneNote. OneNote is the fantastic online notebook of Microsoft which we can use for taking notes and saving the critical lessons you need to remember.
Furthermore, this post proposes to showcase its unique features that we can enjoy. We are learning how to create a Mind Map with Microsoft OneNote. Join us and let us organize our thoughts and plans through OneNote. As a bonus, we will also give you an extra tool, MindOnMap Online, for an instant mind mapping process.

Part 1. How Do You Create a Mind Map in OneNote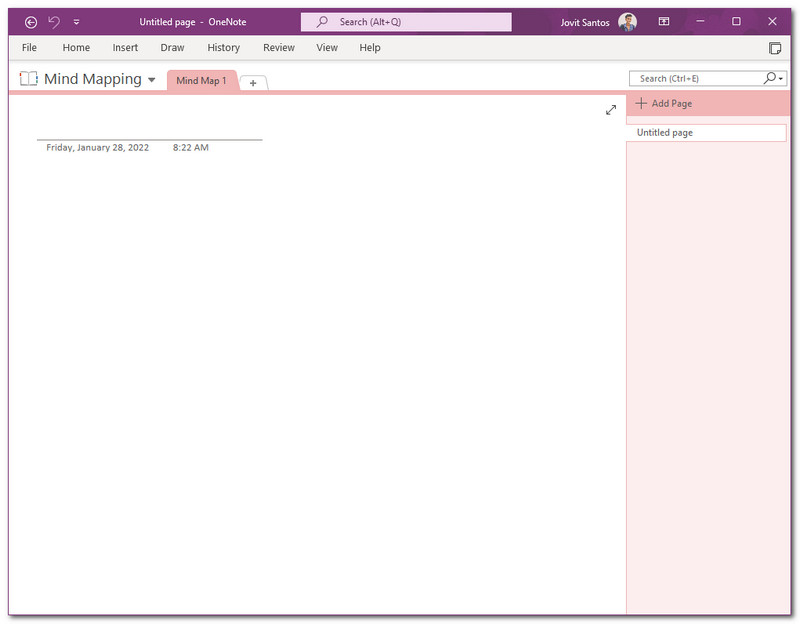 OneNote is one of the most beneficial online notebooks that we can use in saving and organizing our thoughts properly. OneNote Mind Map is free to download. This software is most commonly helpful for the students and professors in an online class setup. This tool is similar to Microsoft Word, but the features are more specific and narrowed down to lessen the complication in saving essential details. This software is also an effective way to create a Mind Map easily. That is why, in this part, we will know the critical information we need to bear in Mind about the Mind Map plugin for OneNote. Please look at the steps and tips below to do it.
1
Open the OneNote on your computer. Click the Plus icon at the top corner to add a New Section and a Blank NoteBook.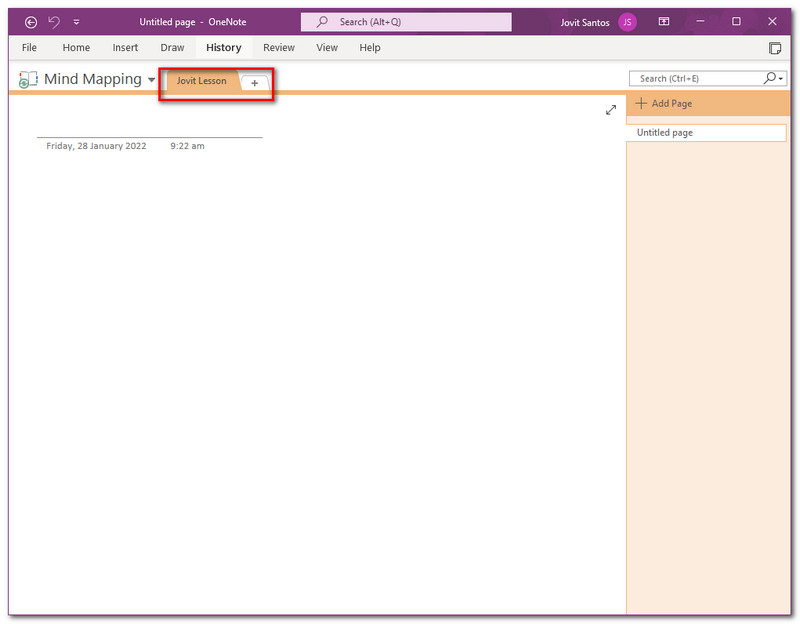 2
Click the Draw tab at the top corner of the interface, besides the Insert tab. You will now see different tools and features that we can use in creating a Mind Map with ease.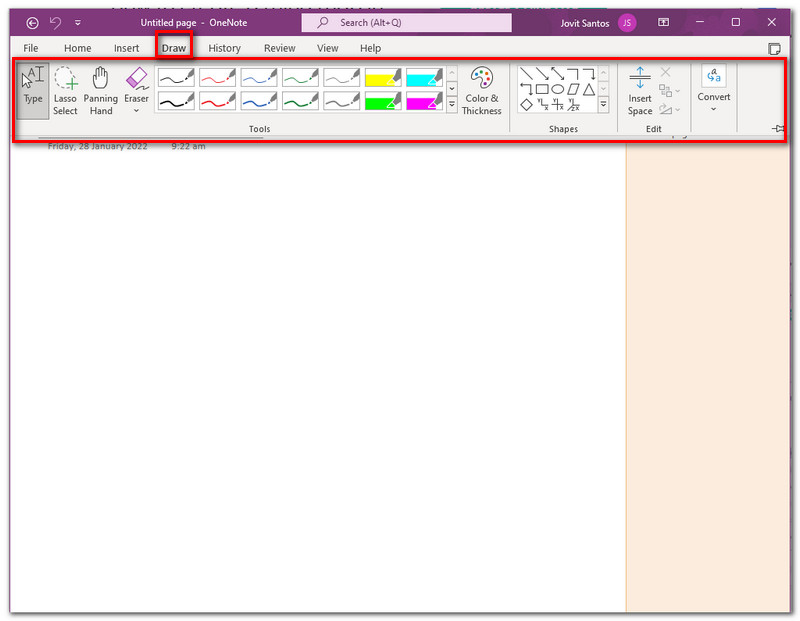 3
From there, add some Shape on the blank paper. You can choose the shape you want to use in creating your Map. You will now know how to draw a mind map in OneNote in this step.
4
Click the shape you want to use, and from the blank, Click and Hold into the space where you want to add your shapes.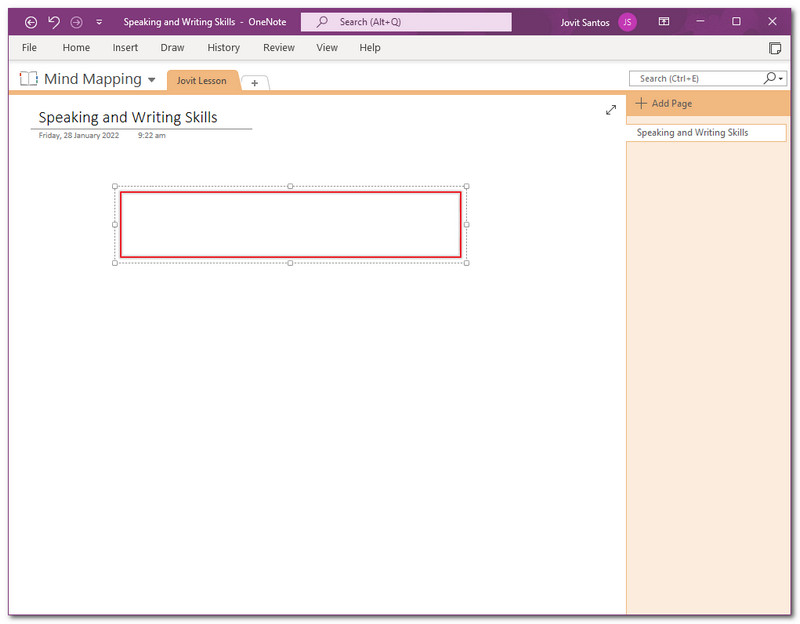 5
Add more shapes and details for your Map and details. You may add that information through the use of text features and also the shapes that can symbolize your ideas and thoughts.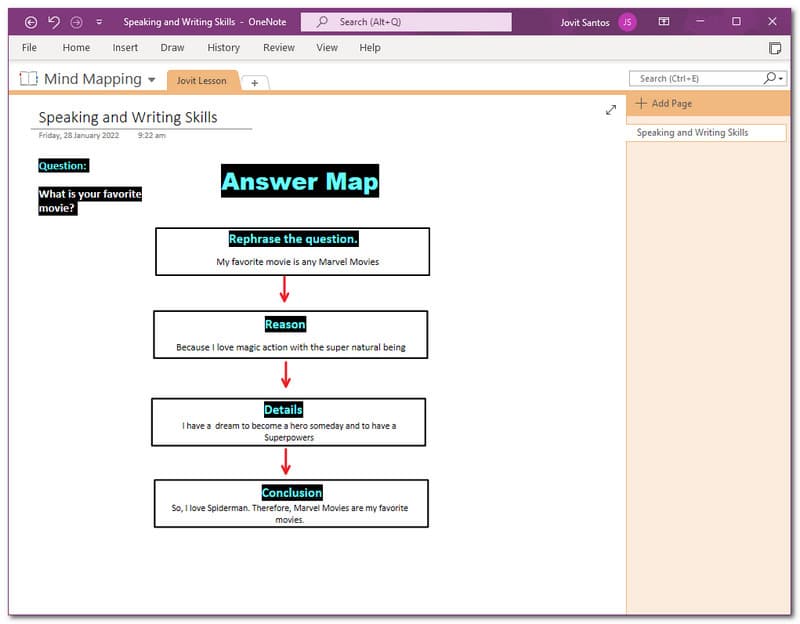 6
You may now save your File after adding Text and Details, like colors, text information, arrows, subpoints, and more. Go to the File, which we can see on the Top-Left corner of the program.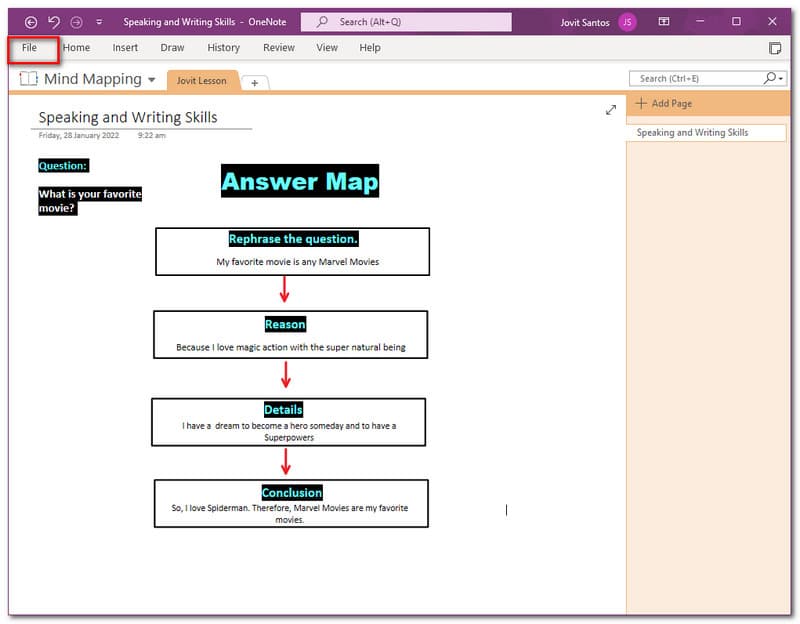 7
Next, you will see different options. Just locate the Share button and choose where you want it to share.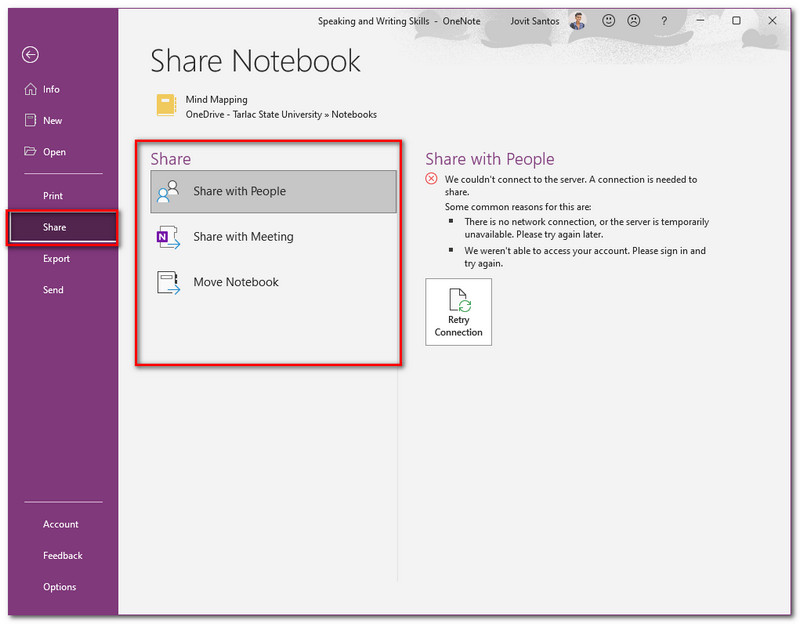 Part 2. How to Make a Mind Map Online
MindOnMap is the most flexible tool that we can use for creating Mind Map online. This tool does not require any installation process with your computer. However, even though it is an online tool, we cannot disregard that it is a super effective and practical Mind mapping software for everyone. It is straightforward to use, and you do not need skills for mastering. For that, we shall see how legit easy it is in terms of the process. Let us look at the steps we need to follow in creating a mind map using MindOnMap.
1
Create a new file for your Map. Click the Plus icon at the top-left corner of the site. After that, click MindOnMap, the first icon on the list.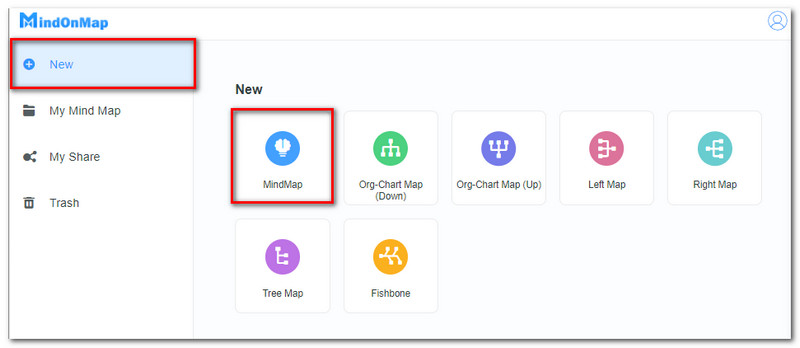 2
Name your file for formality at the top-left corner of the interface.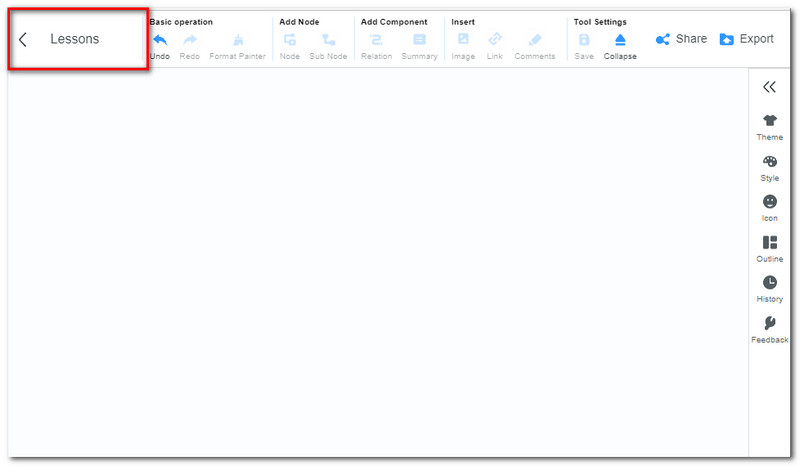 3
You will see the Main Node at the center of the file. From there, you need to add a Sub Node. These nodes will serve as the symbol to make your map informative.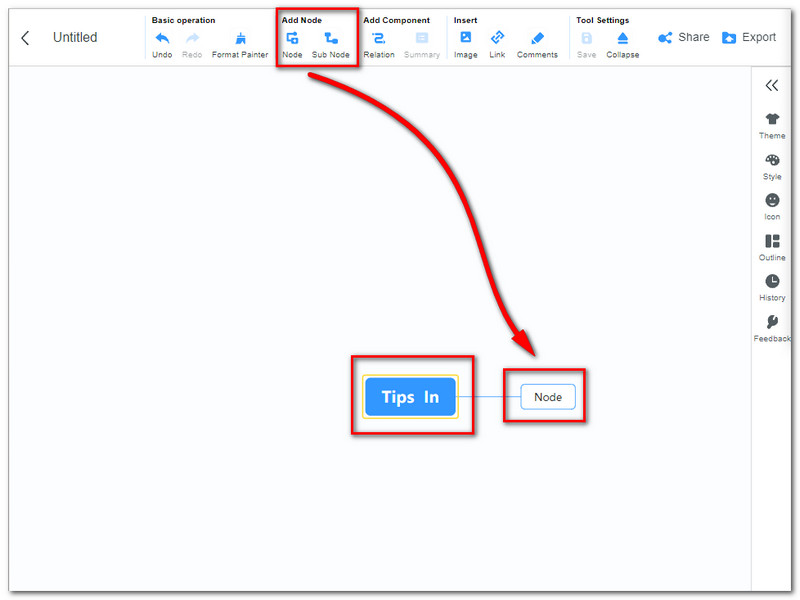 4
Add more Nodes, colors, and Text to make your map informative and attractive.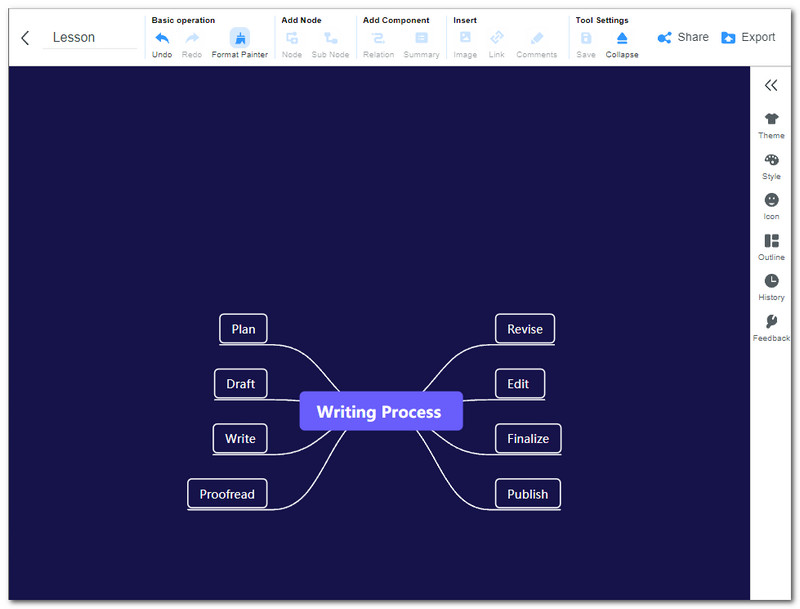 5
For the exporting process, click the Export button at the right-top corner of the website. From there, you will have a different format that you can choose. Then save it to your files.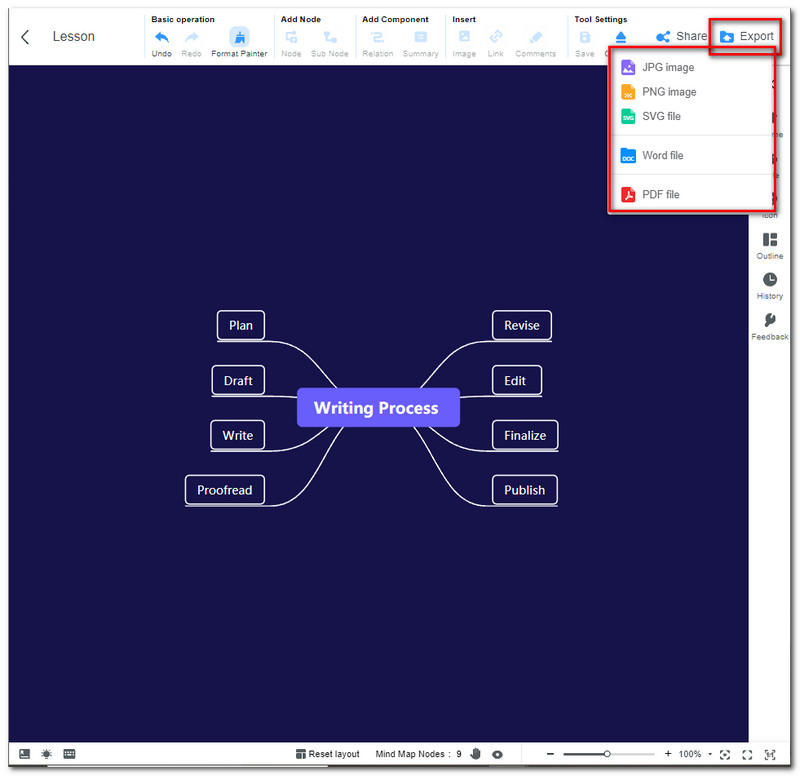 Tips
Recommended Themes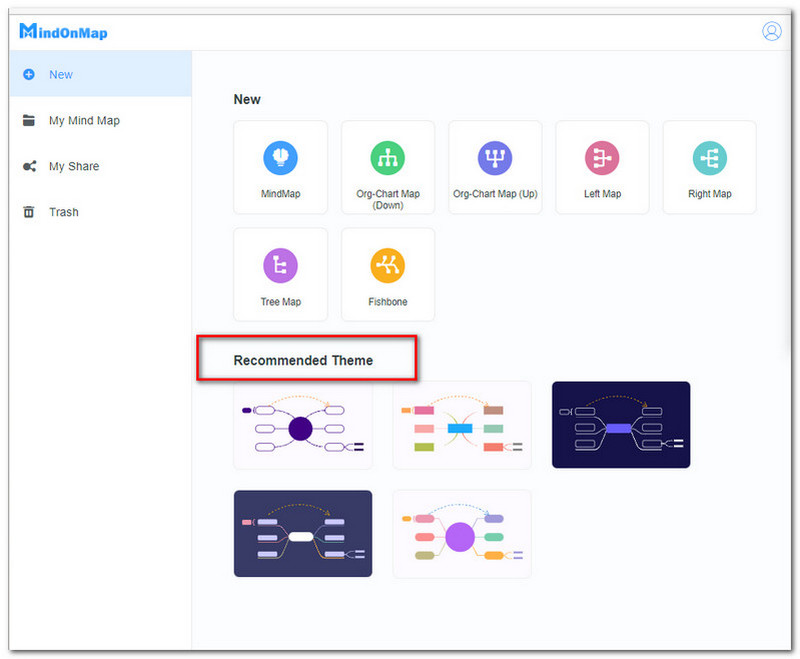 It will help you to create maps instantly and creatively. There are numerous themes on the website. In addition, these features will automatically give you a ready map. Therefore, all you need to do after is add details and text for more information. It is a helpful tip for us to save a lot of time creating our Map.
Use Attractive Colors and Fonts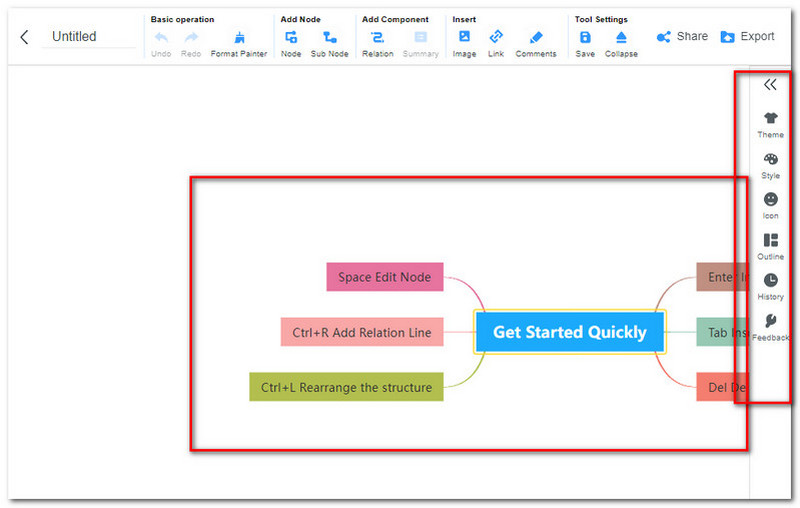 A Mind Map must be creative and attractive. That will only be possible if we use the right color combination or the color palette. It is also essential to use readable fonts to live out the purpose of a map: convey a message. The colors and the fonts are some of the crucial elements in mind mapping. These elements bring a massive factor for a practical map.
Part 3. FAQs about Creating a Mind Map in OneNote
May I add some images to my Map using OneNote?
Yes. You add an image on your Map in OneNote. It is one of its features. You only need to click the Insert tab. Find the Pictures. After that, you will now see a Windows Tab see the folders of the photos you want to add with your Map. Next, insert it to your preferred place on the Map. That is the way of adding images possible to your mapping.
How can I add highlights on the text with my Mind Map using OneNote?
In adding highlights with your text using OneNote, add your reader first. Go to the Home tab beside the File tab. After that, find the Highlight icon on the list of the tools with color under it. Add text again on the file, and you will now see your text will come with a highlight.
May I add a Math equation with my Mind Map through OneNote?
Adding an Equation in your Map using OneNote is possible. Go to the Draw and find the Convert button on the most right corner of the tab. After that, you now see an option to find the Ink to Math. That feature will enable you to add some Math equations to your file.
Conclusion
Organizing our thoughts is one of the important ways to be effective in communication, whether verbal or written. Mind mapping is one of the techniques we can use to achieve it, and fortunately, Microsoft OneNote will enable us to Mind map. We can see how easy the process is. In a few clicks, we can make it possible. In addition, we can also see how OneNote is very rich in features and tools that are beneficial in making our Mind Map more attractive, effective, and informative. On the other hand, MindOnMap Online is an additional tool that we can use easily. It's a bit similar to OneNote but more manageable and more effective.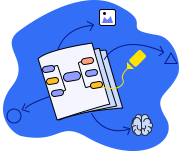 Create Your Mind Map as You Like