Create a Mind Map in Excel and Using an Efficient Alternative
A mind map is a graphical representation of ideas, information, and thoughts. It is an invaluable technique to help you generate and organize complex or complicated concepts in a simple manner. Actually, it functions how the human brain works using the idea of branching and connecting various ideas. In other words, it is a brain-friendly tool everybody should consider using for visualizing ideas.
With that said, if you want to make this illustration, you will need a mind map maker. The good thing is you can get this done using Microsoft Excel. On that note, reviewed in this post is how to create a mind map from Excel and recommend a quick and easy option for your convenience.

Part 1. How to Develop a Mind Map in Excel
Microsoft Excel, as everyone knows, is one of the famous data organizers available. It is part of Microsoft's suite that saves explicitly, organizes, and analyzes data. Apart from its most apparent functions and features, there is another way of utilizing this program. That is by creating a mind map. Thanks to its SmartArt shape feature, you can quickly and easily create a mind map in Excel. It is designed to help you make graphic representations for business and educational purposes. If you wish to learn how to do this, refer to the following guide.
1
First off, launch the Excel app and open a worksheet where you want to make a mind map. On the ribbon of the Excel, go to Insert > SmartArt. A list of diagrams will appear that you can select and use to make mind map Excel for free.
2
You can choose an Excel mind map template under the Hierarchy or Relationship tab. After choosing, you should then see a diagram that has no data.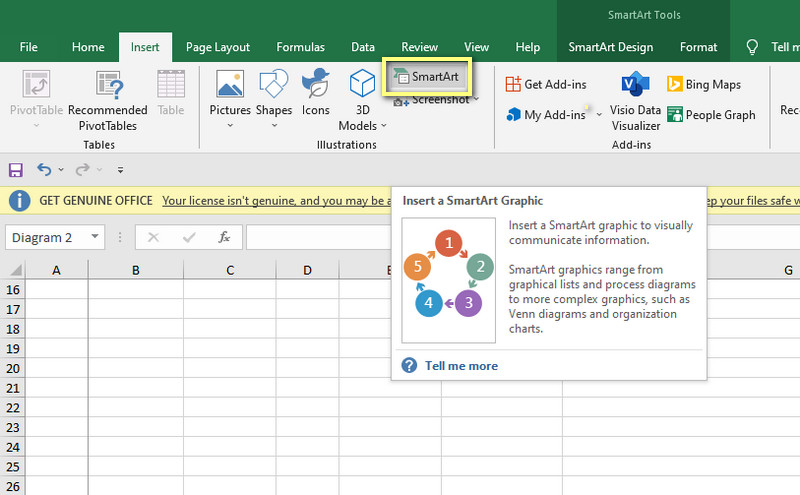 3
Insert the necessary information for your mind map by modifying the text. To do this, simply double-click on [TEXT] and enter the data you wish to add. When you have finished inputting the information of your mind map to Excel, you can now proceed to add more shapes.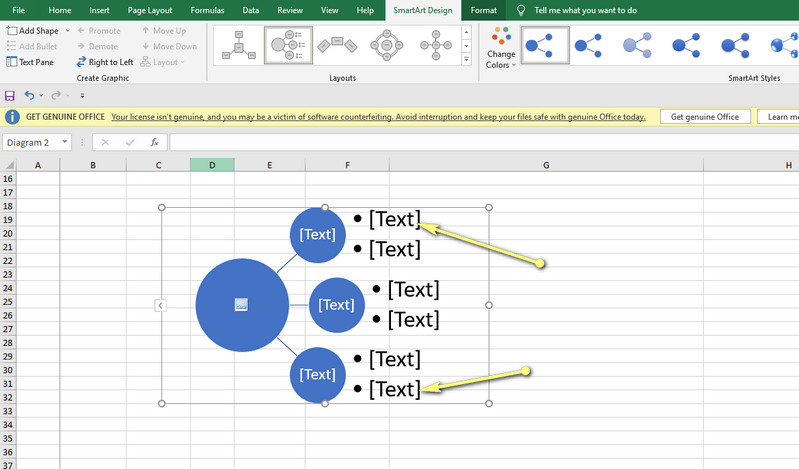 4
You can add shapes to the chosen graphic to expand your mind map. You can manually do this by adding figures one by one from the Shapes section on the Insert tab. On the other hand, you can automatically add branches by selecting a node. Then press the key combination of Ctrl + C followed by Ctrl + V to copy and paste. It should generate a branch node afterward.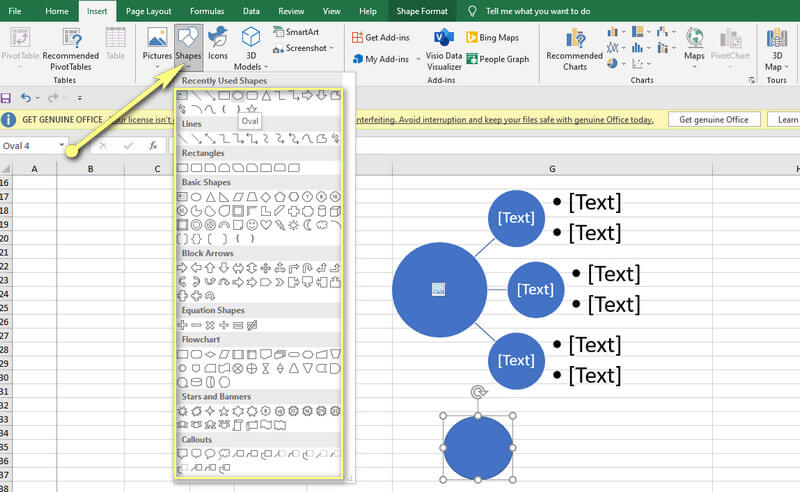 5
After creating a mind map in Excel, save it just like how you would typically save a worksheet. Open the File option and select Save As. Next, choose a file directory to save the project. You also can create a flowchart in Excel.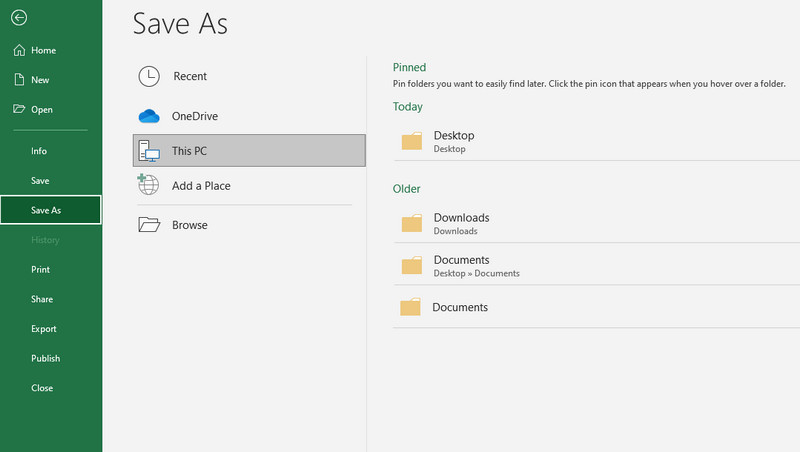 Part 2. Best Way to Make a Mind Map
MindOnMap is an online application designed to create mind maps, diagrams, concept maps, and other visual representations. It provides a handful of ready-made templates allowing you to generate a stylish layout of the mind map. Therefore, you don't need to spend time designing your mind map. On the other hand, you can start from scratch and infuse different icons and figures.
Not to mention, you can modify the properties of each element in the mind map. You can alter the color, line style, connection line, and a lot more. One reason MindOnMap is the best tool you can use is it is dedicated to creating graphical representations like a mind map. With it, you can convert Excel to a mind map in a quick and easy manner. Following are the steps to make mind using this great quick and convenient alternative to Excel.
First and foremost, access MindOnMap's website using a browser, and then hit the Create Online button from the main page. Besides, you can click Free Download to access the desktop version. After that, quickly register for an account or sign in using your Gmail account.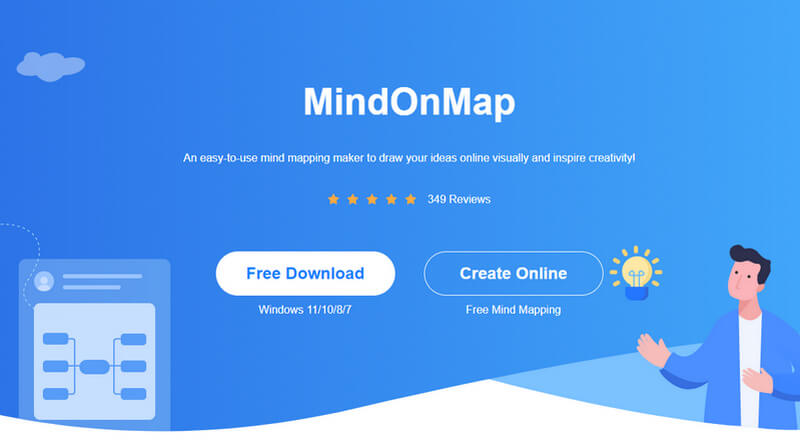 2
Choose a mind map theme
Click New and choose MindMap from the selection. You can also start with a theme by choosing from the themes available. Then, you will arrive at the editing interface displaying your chosen theme.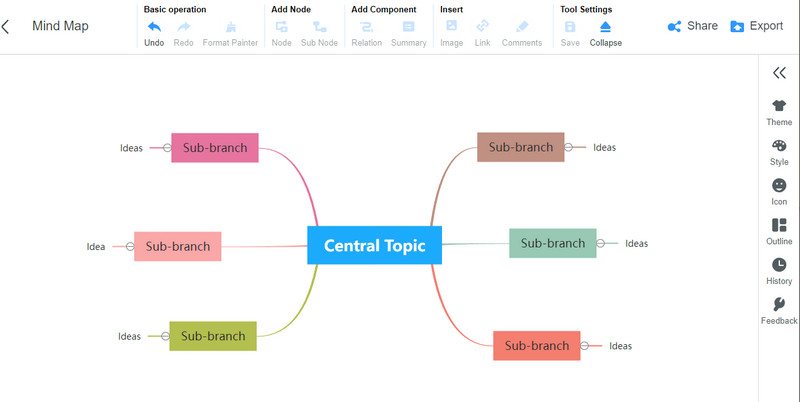 Now, add the information needed by editing the text of the mind map. Simply double-click on the selected node and type the text you want to insert. Then, adjust the font style or size accordingly. You may also insert website links and images to the node to make the illustration informative. Change the node or line styles like color, width, etc.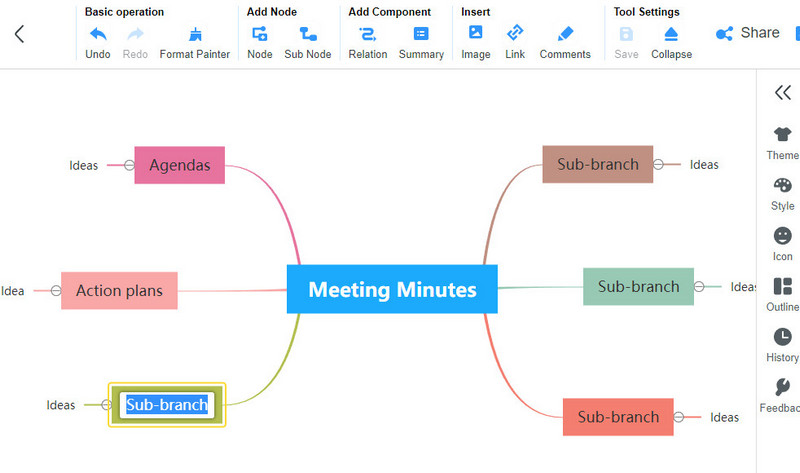 4
Save or share the created mind map
Finally, save the file by clicking Export at the top right corner. Select a format according to your needs. You can also add the mind map to excel by choosing the SVG file format. Alternatively, you may share the mind map you created using its link.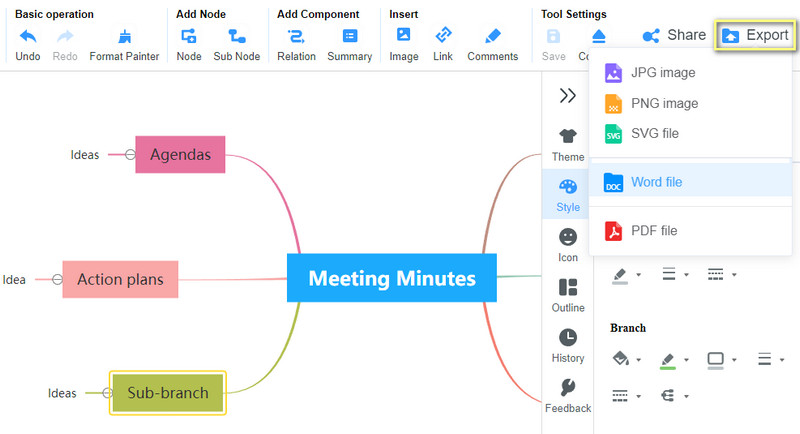 Part 3. FAQs on Making a Mind Map in Excel
How to add a mind map in Word?
Adding a mind map in Word is not that complicated. You can export the mindmap you created on any mind mapping tool to a Word document. Optionally, you can directly create a mind map using Word with the help of the SmartArt graphic feature. After selecting a layout, just edit the text and style according to your requirements.
Is there a feature to create a mind map in Excel?
Yes, there is. But not as comprehensive as it looks in dedicated tools like MindOnMap. Nevertheless, there are various illustrations to help you develop a visual representation similar to a mind map. Just choose from the templates located on the Hierarchy and Relationship sections, which we think are most suitable as mind map illustrations.
Can I create a mind map from Excel data?
Yes. Some mind mapping programs support this feature. Take, for example, FreeMind. This program enables users to instantly convert their Excel data or spreadsheet into a mind map.
Conclusion
A mind map is a helpful graphical representation of ideas and thoughts. Actually, it is easy to create, and you can even do it using just a pen and paper. However, a mind mapping tool would make things much easier. Meanwhile, Excel is famous for storing and analyzing data. Still, you can also create a mind map in Excel, another way of using it aside from its obvious function. On the other hand, if you are up for a reliable and straightforward way to make a mind map, MindOnMap clearly is the answer to your needs and requirements. There are no complicated settings, and editing mind maps can be done in just a few simple clicks. Plus, you can choose from the available themes the tool offers for its users.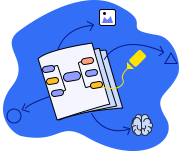 Create Your Mind Map as You Like