Fun and Interactive Mind Map Presentation - Achieved in Two Ways
Creating and preparing a detailed presentation will definitely test your patience. Imagine, making a twisted, accurate, and creative presentation requires a lot of time, energy, and focus.
Fortunately, presenters such as educators and students alike can use a much simpler and faster way to exhibit their presentations. This technique might not be known for many, but mind map presentation can be an aid. Quickly layout information, create well-structured guidelines and achieve seemingly fun and creative results through mind mapping. Please get to know more about this technique and learn it in no time.

Part 1. The Precise Meaning of Mind Map Presentation
As it says by its name, a mind map presentation is a slide show showing the topic and its branches using a mind map presentation template. Furthermore, by those slides, the subject is presented until you reach the complete thought and knowledge you want your viewers to convey. If you don't know it yet, a mind map is a graphical representation that depicts extended ideas of the subject via brainstorming. For this reason, it shows that the mind map alone can be a great aid in making a presentation.
Part 2. How Does a Mind Map Presentation Work?
Unlike the usual presentation that we are very much familiar with, a mind map presentation requires minimal effort but can bring impacted and persuasive ideas. In addition, everything you need from a usual presentation, such as the designs, images, illustrations, and more, can be attained by mind mapping. This method is the best technique for students, teachers, and non-corporate workers, for it contains straight-to-the-point ideas. Not to mention the appearance of a mind map that doesn't depict lengthy words or even paragraphs, but only the powerful ideas shrunk into a phrase or a word.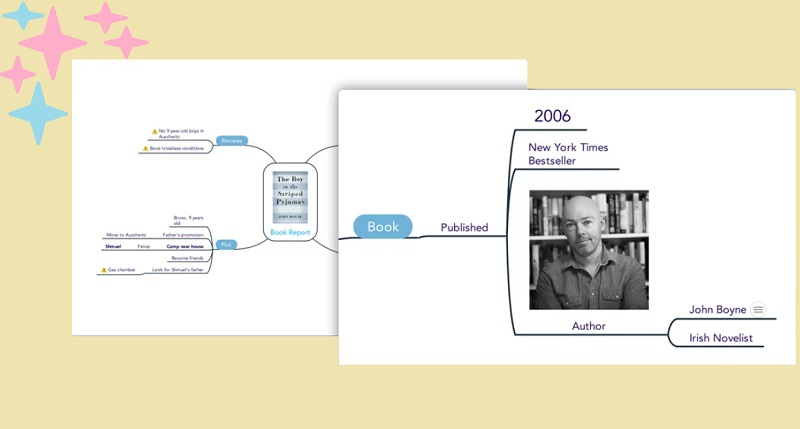 Part 3. 2 Ways on How to Make a Mind Map Presentation
In creating a presentation, you have to make sure that you will use excellent mind map presentation tools that can help you highlight the matters or ideas exquisitely. Thus, we only recommend two means for you to do that.
1. MindOnMap
MindOnMap is an all-out tool ready to assist you in creating amazing presentations in no time. Furthermore, this online mapping tool enables the users to experience the most relaxing way in creating mind maps. In fact, it has the most straightforward interface that contains all the stencils, icons, fonts, shapes, and colors that you need to make your map look creative. In addition, it also allows users to attach images that can bring life to the project. It is accessible and practical to use since it is an online mind map presentation maker, which means you don't need to download anything but your output. Hence, there is no way to test your patience when using MindOnMap.
What's more? This wonderful tool allows presenters to link on the websites and documents to show proofs and shreds of evidence as part of their presentation. So will you do that? Come and let us see the guidelines below.
1
Create an Account
On your browser, launch the official website of MindOnMap. And proceed on creating your account for free by simply logging in to your email when you click the Create Your Mind Map button.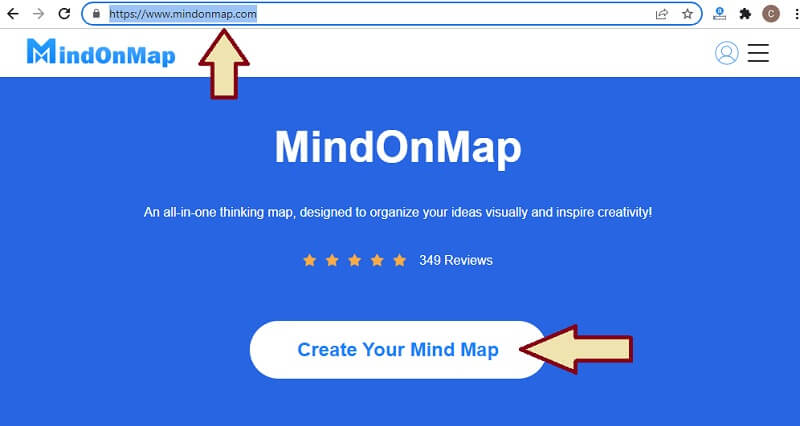 2
Mind Map Presentation Template
On the next page, hit the New tab. Then, choose a template from the basic or from the themed portion. But since it's a presentation, we recommend you to select from the basic ones, especially the Mindmap one.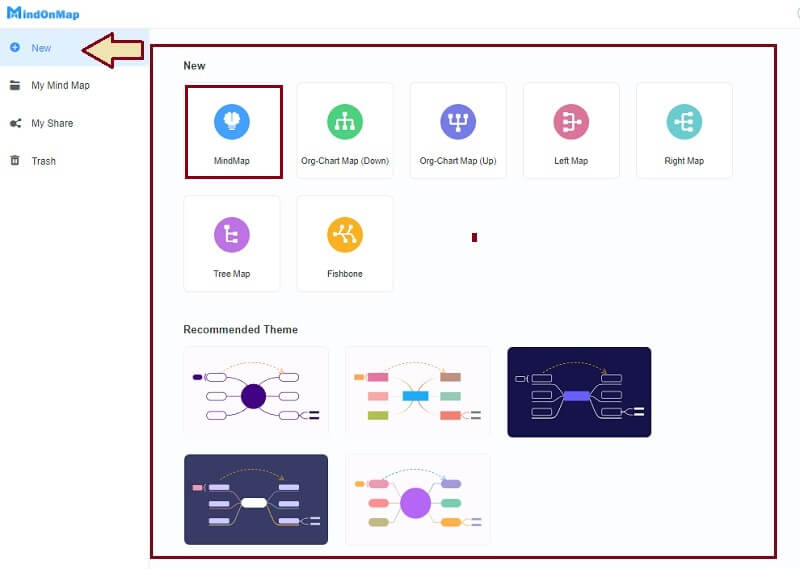 3
Label the Nodes
On the main canvas, go and start labeling your primary topic. Then click the TAB key to add subnodes, followed by tagging them. Please note that every subnode can be expanded.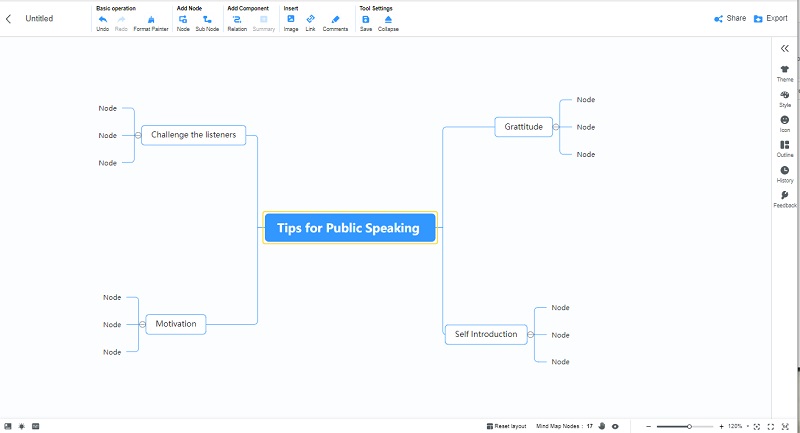 4
Beautify the Map
Now it is time to add beauty to your map by changing its shapes, colors, and fonts. Go to the Menu Bar, and navigate on the setting tools to do so. Also, you can add images and links on your mind map presentation template by clicking on the node, then going to the Insert option at the top of the canvas to click the Image or Link.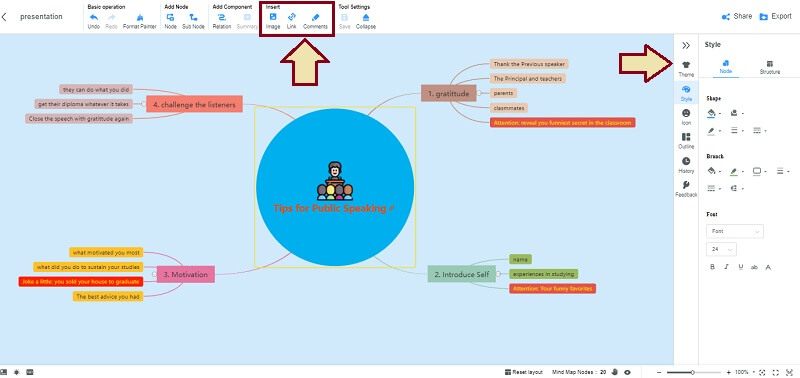 Tip: You may hide the subnodes first since you will use this map for a presentation. How? Just click on the Negative sign on each node, and click back the Positive sign to present them back. Also, you may click the attached link to direct to your provided proof or evidence.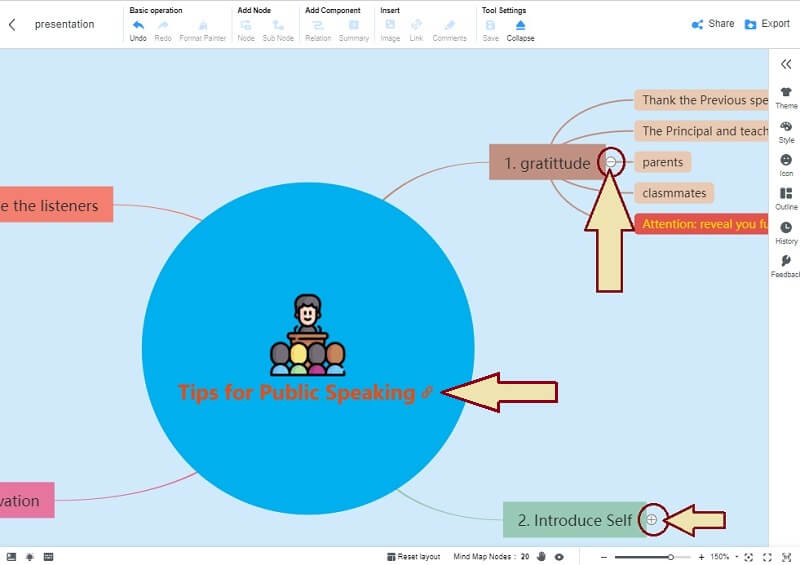 5
Acquire the Map
Lastly, click on the Export button to acquire the map on your device. You will be given options of different formats for your mind map presentation by clicking it.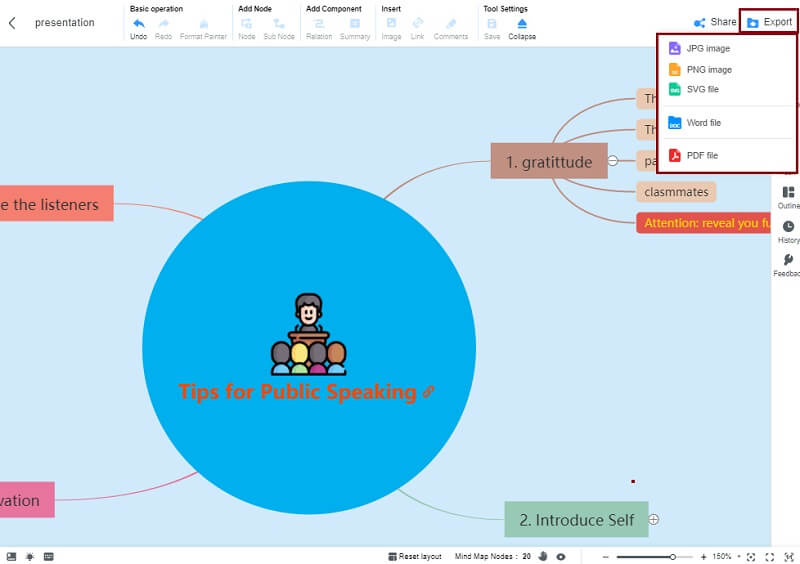 2. PowerPoint
PowerPoint is the most popular tool when it comes to presentations. After all, it is a presentation program, so it was made intently for making presentations. Through these years, PowerPoint has been utilized with the usual and old way of presenting. Little did we know that we could also use this presentation program in making mind maps. It uses advanced options such as the 3D, Urban monochrome, Geometric color block, and numerous charts, diagrams, and maps templates. However, many users find it cumbersome to use, especially those who use it for the first time. How to use mind mapping for presentations using PowerPoint? How to make a mind map in PowerPoint? See the steps below.
1
Download the software, then launch it. On its interface, click the New tab, then choose the Blank Presentation.
2
When you get to the presentation interface, click the Insert tab, then choose SmartArt. Choose one among the different graphics or templates for your presentation from the popped-up window.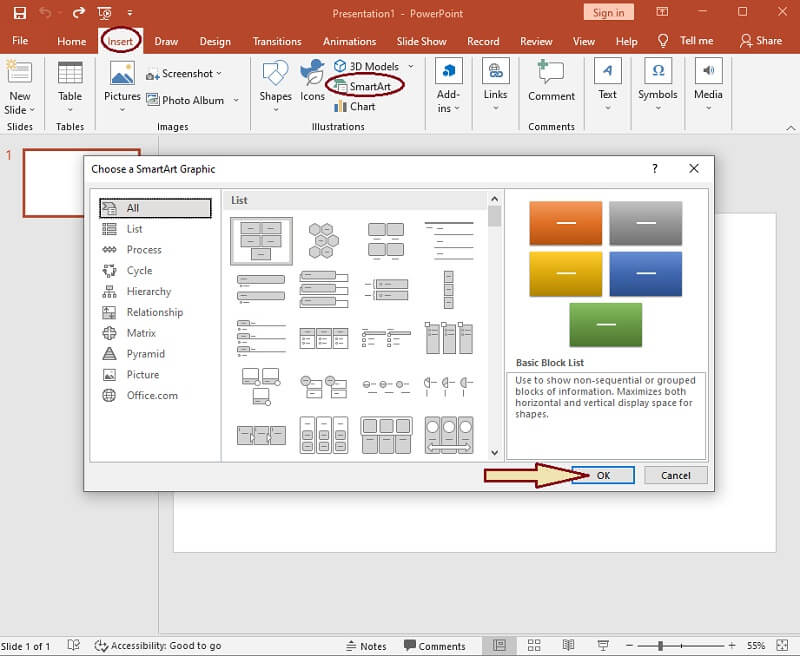 3
Tag all the nodes on your map. And if you want to add images to it, just go to Insert again, and hit Pictures. This is the same with adding symbols, links, and more.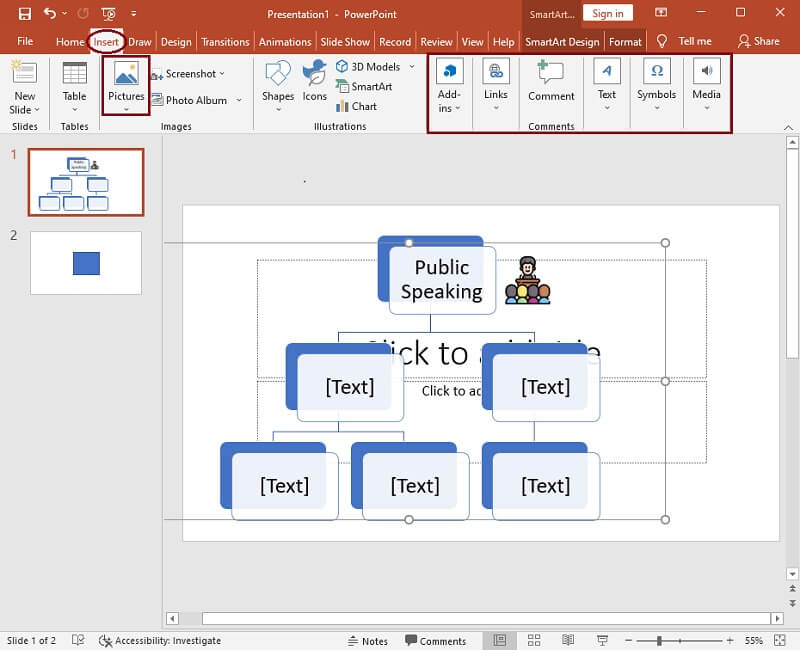 4
Save the mind map presentation anytime by simply hitting the Save icon on top of the File tab, then click Save As.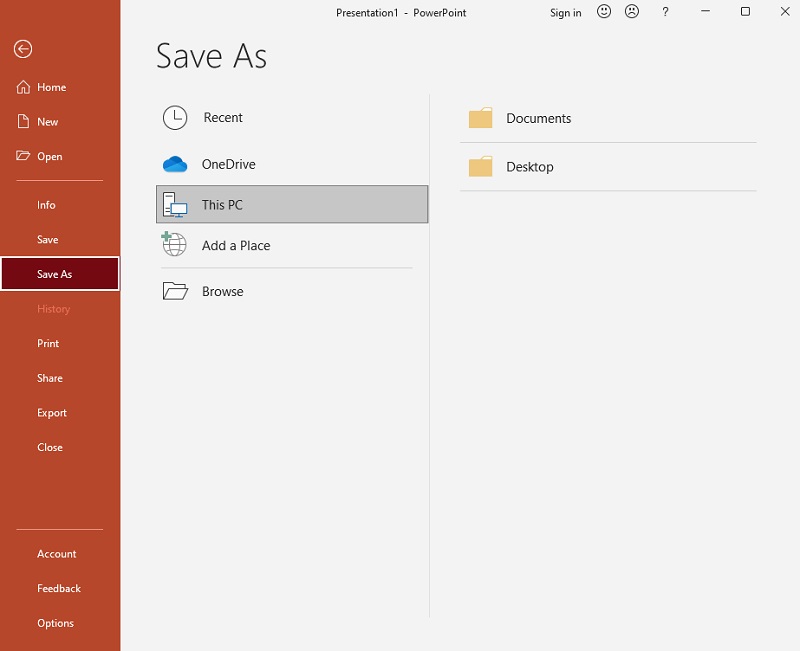 Part 4. FAQs About Mind Map Presentation
How can I make my mind map effective?
As part of the standards of mind mapping, the ideas of the main topic must always be presented concisely. A practical mind map contains words or phrases written clearly and images and colors.
Is a mind map in a presentation beneficial?
Yes. One of the advantages of using a mind map is it helps the learners develop their memory. So, using an interactive mind map presentation will let the audiences easily recall the presented topic.
Is making a presentation through a mind map a time-consuming task?
No. Unlike the usual presentation you were doing, a presentation using a mind map is much easier to do. You could come up with a complete presentation in just a few hours.
Conclusion
There you go, the tools you can utilize to make interactive, fun, and yet persuasive presentations out of mind mapping. Indeed, Powerpoint could be a good choice because it purposely makes presentations. However, MindOnMap must be your choice if you only want to have an easier, more accessible, and free tool for your mind map presentation!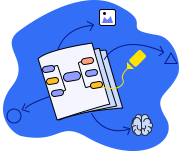 Create Your Mind Map as You Like
Get Started