What is Cross-Functional Flowchart and How to Create One Easily
At a glance, you will see divisions in a cross-functional flowchart that looks like a swimlane diagram. Apparently, this flowchart is used for visualizing the duties and responsibilities of multiple departments in an organization. Hence, the multiple divisions. It also represents the roles of people in their respective departments. Each department is necessary to perform mission-critical processes and complete tasks.
In other words, it uncovers and reveals who does what and when in sections that look like a grid or swim lane horizontally or vertically. More than a basic flowchart, it gives you an overview of the relationships of the stakeholders and departments in the process of an organization. Read through the post to learn more about the cross-functional flowchart and how to create it.

Part 1. What is a Cross-Functional Flowchart
Before documenting the management process of your organization, it is excellent to acquire knowledge about the nitty-gritty of this flowchart. Here we will cover the purpose and benefits of a cross-functional flowchart when it is used.
Benefit and Purpose
One of the primary purposes of a cross-functional flowchart is to illustrate the person, team, or stakeholder and their responsibilities associated with them. It can be beneficial to visualize processes in financial management, HR, customer services, and general businesses. On the other hand, it serves as an illustration to tell the reader who does what at every stage to prevent confusion.
Finally, you can get a complete overview of the multiple processes in an organization in just a glance. Now, you do not need to spend so much time explaining using lengthy sentences to describe your organization's processes. You could manage to discuss more clearly using cross-functional flowcharts, which is one of its benefits.
What Situation the Cross-Functional Flowchart Be Used
Another thing you need to learn about is in what situation cross-functional flowcharts are used. As mentioned, it helps to analyze the entire workflow and the stakeholders involved in a certain organization. That said, you can use it for enhancing production by assessing and analyzing the current manpower requirements. Also, to make adjustments for future requirements of the organization.
Moreover, you can use it to represent organizations that consist of multiple departments and cooperative business processes. Through this diagram, organizations can quickly resolve issues and avoid confusion in the simplest way possible. Overall, it helps in boosting the quality of the work, increasing productivity and performance.
Part 2. Tips for Creating Cross-Functional Flowcharts
Creating a cross-functional flowchart does not have to be complicated. This diagram can easily show the relationship between functional units and business processes. But to help you design a comprehensive cross-functional flowchart, you may refer to the tips below.
◆ List all the key elements needed for your reference and avoid confusion when creating the flowchart.
◆ Make sure to edit the label of each department or column headers and symbols correctly.
◆ It would be helpful to add comments to the shapes indicating who is responsible for a certain task and what they do.
◆ Do not hesitate to add as many shapes as needed to make the diagram as comprehensive as possible.
◆ Take note of the export format when saving your format. It is imperative to save it to the most suitable format where you wish to view it. Or when for future editing of the diagram.
Part 3. How to Make Cross-Functional Flowcharts
If it is your first time creating a cross-functional flowchart, a simple and easy-to-use program such as MindOnMap should fit your needs. This tool comes with the basic cross-functional flowchart symbols and shapes that will help you build a comprehensive cross-functional flowchart of your organization. With it, you may also apply themes making the styling and designing the diagram greatly easy. On top of that, you are given the ability to edit the font style and size. To demonstrate how to create a cross-functional flowchart, please refer to the detailed guide below.
1
Open the website program
First, navigate to the program's website to access the flowchart maker. To do this, launch a browser on your computer and type the tool's name on the address bar.
2
Choose a template
From the main page, click on the Create Your Mind Map. Then, it will bring you to the template page, where you can choose a layout and theme for your project.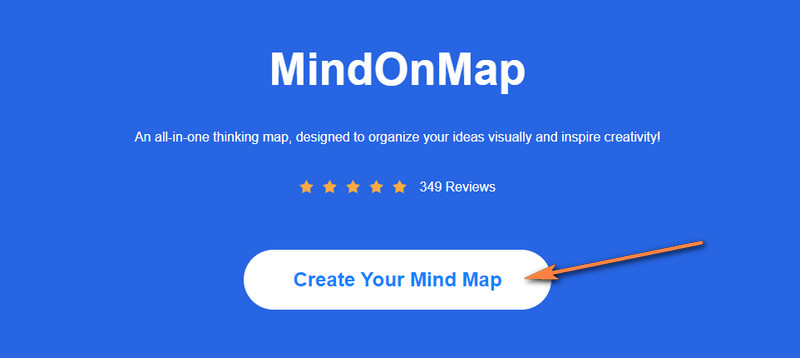 3
Create a swimlane for the processes
This time, add nodes and form a swimlane depending on the number of departments your organization has. Label each swimlane and add nodes for each department. Then, you can modify the shape and the font according to your requirements. You may modify the nodes as needed by launching the menu on the left pane.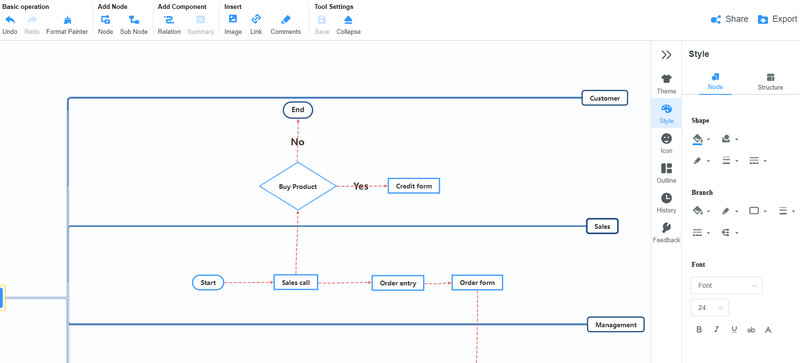 4
Export your final work
Finally, save your work and download a copy. To do it, click the Export button at the top right corner. Then, select an output format. On the other hand, you may share it with others using the diagram link.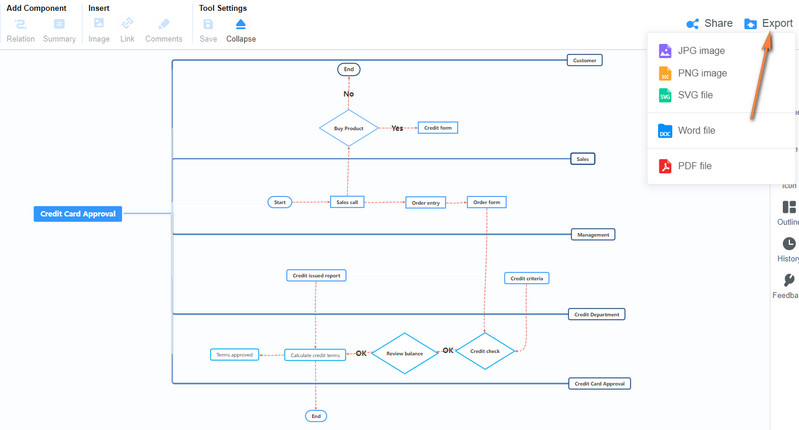 Part 4. FAQs on Creating Cross-Functional Flowcharts
How to create a cross-functional flowchart in Visio 2010?
With Visio, a cross-functional flowchart is also possible to create. It provides a series of shapes designed to help diagrams and flowcharts. Additionally, swim lanes, and connecting shapes make drawing a cross-functional flowchart a lot easier.
Does Excel have cross-functional flowchart templates?
Unfortunately, Excel does not provide templates specifically for cross-functional flowcharts. Yet, you may create swimlanes and build this diagram using the shapes and symbols built-in within the tool.
What is the difference between cross-functional flowcharts and Deployment flowcharts?
Deployment flowcharts and cross-functional flowcharts are identical. The reason why is because both are used and considered a process map. Meanwhile, deployment flowcharts are concentrated on representing a certain activity and who does it. On the other hand, cross-functional flowcharts give you a clear overview of the process flows across organizational departments and boundaries. This diagram helps in determining the specialized tasks, potential areas of failure and development, repetitive steps, etc.
Conclusion
Cross-functional flowcharts are incredibly helpful for organizations dealing with various processes. Indeed, an organization will possess many processes to perform. A diagram such as a cross-functional flowchart is necessary for an organization to manage the processes well. Gone are the days when people drew in a conventional method: sketching using a pen and paper. Since the evolution of the era, almost everything has been accomplished digitally. The same goes for creating diagrams. You do not need to settle for the traditional method because this diagram can be done using a highly useful tool like MindOnMap. You can easily look into the guidelines above to create any diagram and chart.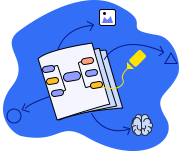 Create Your Mind Map as You Like
Get Started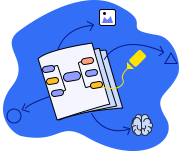 Create Your Mind Map as You Like