Popular Org Chart Examples Made Using PowerPoint, Excel, and Word
A company or establishment with a well-defined organizational chart structure promotes excellent communication among personnel. The chart identifies and simplifies the duties and responsibility connections. Its most significant benefit is the productive and effective process with no discrimination of the firm's size. Besides, it helps newcomers acquire knowledge regarding the hierarchy of the firm.
Meanwhile, if the organization you are in updates personnel now and then or some people are replaced, you will need to update it. However, you are out of ideas for making it more presentable and eye-catching. Considering this, we listed Word, Excel, and PowerPoint org chart templates and took them as your inspirations to amend your firm's org chart. Check them out below.

Part 1. Popular Elements of an Org Chart
Before going straight to the template examples, it is imperative to learn about the common elements of an org chart. It is one of the vital determining factors in workforce development and planning. Moreover, these are essential because they affect how employees communicate and engage with each other, including their responsibilities and how they fit the entire company's system. Let us dig deep into each essential element of an org chart without further explanation.
Work Specialization
The first element that most organizations adopt is the work specialization element. It helps achieve organizational goals by distributing activities, duties, and expectations according to the individual's position. Furthermore, this element ensures no duplication of effort because the activities are subdivided into separate jobs.
Departmentalization
Another element of an organization is departmentalization. It determines the grouping of activities into offices, teams, and departments. In other words, each department that refers to the individual groups or functional units has tasks to accomplish. These tasks are then divided based on their specialization, contributing to achieving the organization's goals.
Span of Control
As the name implies, a span of control defines how many individuals each manager can effectively and efficiently direct. This element is less known as a span of management. In fact, there are two types of span control, namely, narrow span of control and wide span of control.
In a narrow span of control, several subordinates report to a single superior or manager. It promotes communication between the manager and their subordinates. This type is optimal for large structures with extensive management, requiring many managers.
In a wide span of control, more subordinates report to a superior. Moreover, there is no direct communication between the managers and their subordinates. Additionally, it is typical for a broad structure with a few management numbers.
Chain of Command
A chain of command is utilized in almost all firms, including nonprofits, the military, and businesses. It refers to the reporting relationships of an organization. Here, managers delegate tasks and communicate expectations. Instead of reporting to several managers, each employee has a designated person to report to. All in all, it outlines the organization's set of authorities, decision-making power, and accountability. An organized and well-structured chain of command helps eliminate inefficiencies and provides productive business.
Centralization and Decentralization
Centralization and decentralization may also be present in some firms and organizations. This element focuses more on who will make most of the decisions.
In centralization, one authority, typically the top management, monitors and sees all the organization's walks. Meaning they have the first and final say in decision-making for the whole organization. This means that the top management is accountable and responsible for the end result of every decision he makes. This system is typical in small firms with few employees or workers.
Meanwhile, decentralization allows all management levels to make decisions for the organization. In other words, the lower level of the organization is given opportunities to input on goals and objects in the scope of the big vision.
Formalization
Last but not least is formalization. This element helps managers to outline the relationships in the inter-organizational aspect. It identifies the procedures, rules, duties, guidelines, and responsibilities. Moreover, its scope covers the individual employees, teams, groups, and the organization as a whole. Apart from that, it also tackles the cultural aspects. Here, you can specify the dress code expected for every individual, how long and how many breaks they can take, etc.
Part 2. 6 Org Chart Templates
If you wish to update the org chart in your firm or organization, these chart examples may assist you. Additionally, you can make them using Microsoft products, such as PowerPoint, Excel, and Word. Without further explanation, take a look at the examples below.
PowerPoint Org Chart Templates
Hierarchical Org Chart
The purpose of a hierarchical org chart starts at the top management working their way down. In the usual case, it uses the pyramid-shaped structure to portray the hierarchical framework. The chain of command starts from the top consists of owners or CEOs, down to the team members with their respective team leaders or department heads.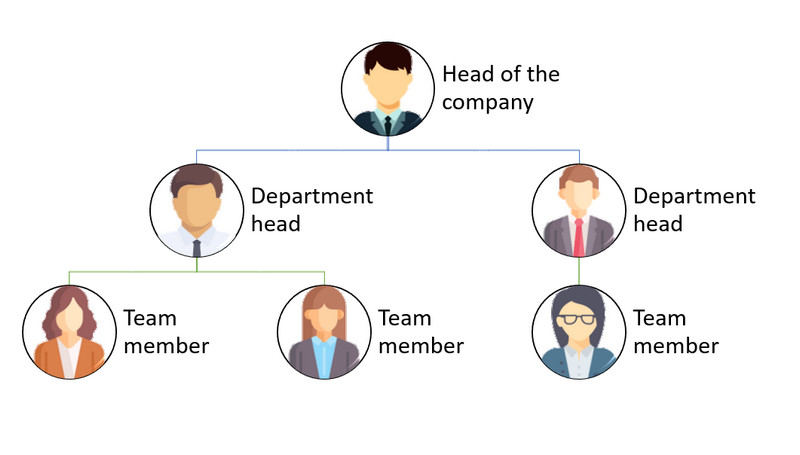 Functional Org Chart
A functional org chart is also a popular one mostly used in firms and institutions. It breaks down the organization's responsibilities and duties according to its departments. Yet, the decision-making still comes from the center top of the organization.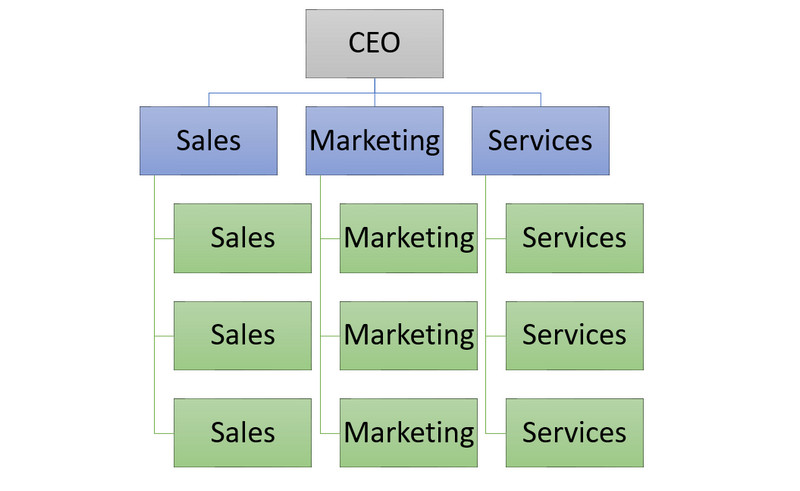 Org Chart Templates for Excel
Network Organization Structure
Here is another org chart template in Excel you may use as your inspiration for updating your org charts. This org chart below is called a network org chart. The manager can keep track of the personnel inside the organization. Also, it helps in determining the workers outside. Companies outsourcing are the ones who can benefit most from this org chart.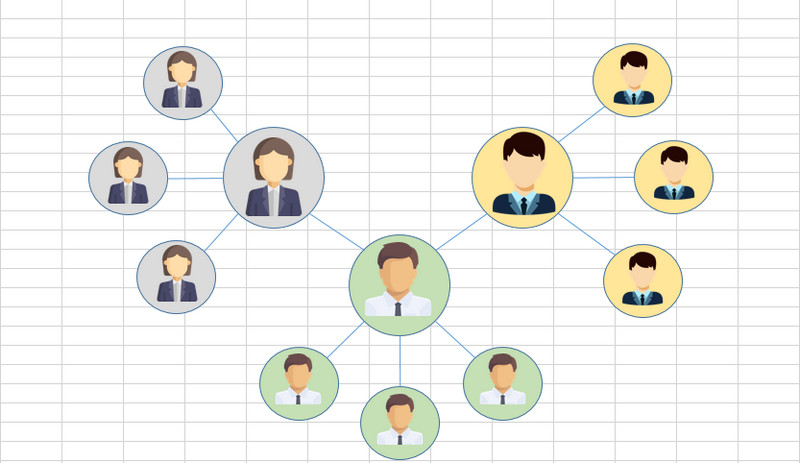 Product Org chart
Another org chart template in Excel you could use is the product org chart. This structure is administered according to the product line a worker belongs to. Each product's department has autonomy and may operate as they like. This ensures that every talent and strength are utilized, and also product lines of the organization are more adaptable according to their production practices.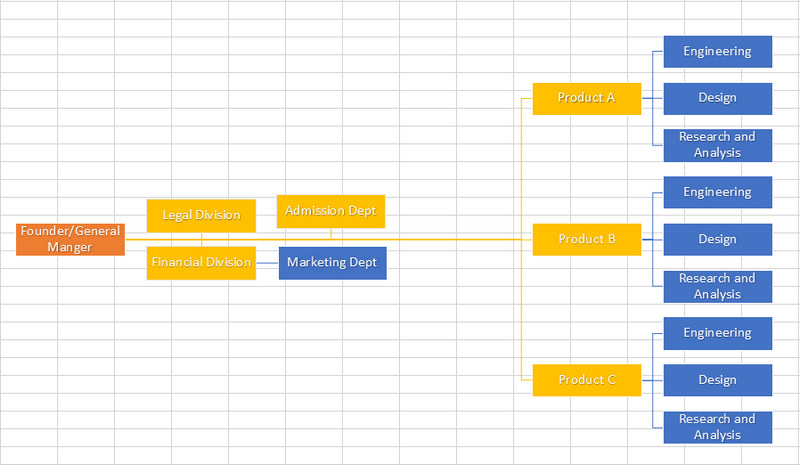 Org Chart Templates for Word
Customer Org Chart
If you are looking for an org chart template in Word, you may refer to the structure below. This is a type of structure that you can use as an example. The customer org chart is made to coordinate roles within its service department. It also ensures that the administration meets the specific customer expectations and the needs of service users.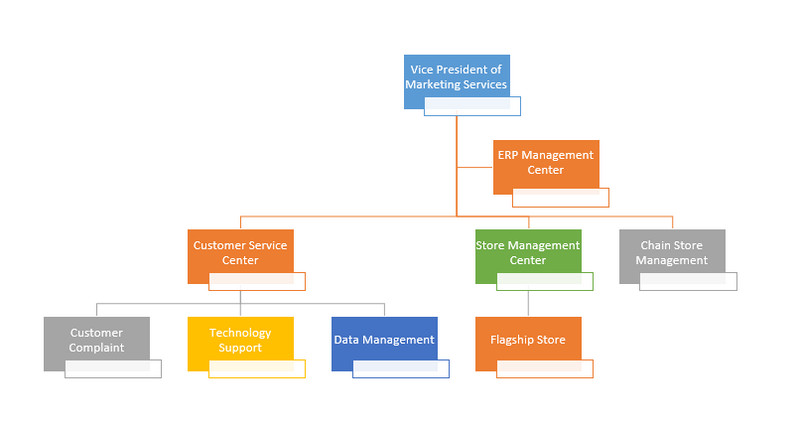 Matrix Org Chart
The matrix org chart visualizes the organization's resources and workforce divided across different businesses. Here, the product manager handles a set of employees or staff who will carry out the activities in their given project. It determines the framework's advantages and disadvantages. Therefore, you could sort whether the construction is helpful or best for the whole organization.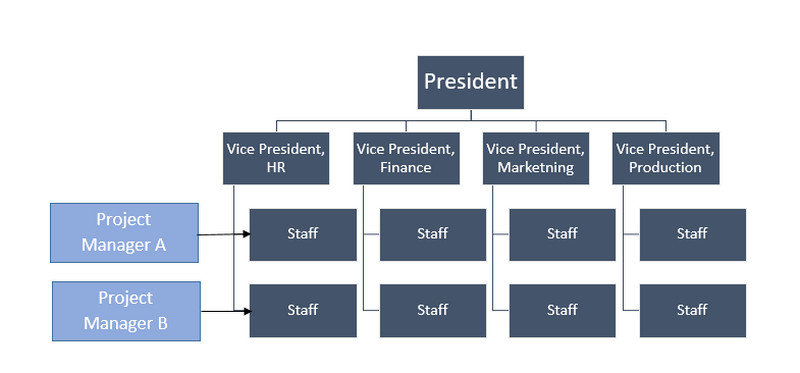 Part 3. Recommendation: Best Tool to Make Org Chart Online
Making an org chart template is not difficult to do in general. Meanwhile, if you are wondering how you can easily create it, MindOnMap will help you build an organizational structure without any difficulty. It has fundamental elements, such as adding attachments, changing layouts, altering shapes, and more for a comprehensive organizational structure. Moreover, it allows users to export files suitable in Word, PDF, PowerPoint, and Excel. Therefore, if you wish to incorporate these productivity products, MindOnMap is of great help.
For free org chart template creation, follow the guide provided below:
1
First off, visit the program's official website using your preferred browser. Simply types its name on the address bar to reach its main page. From this page, click the Create Your Mind Map to get started with the tool.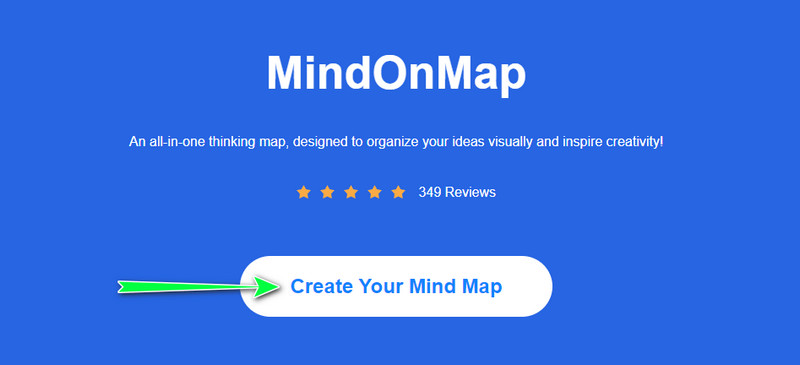 2
From the template page, choose your preferred theme and layout. Notice that the org chart comes into layouts. Yet, as soon as you get to the editor, you will discover more layouts to fit your requirements.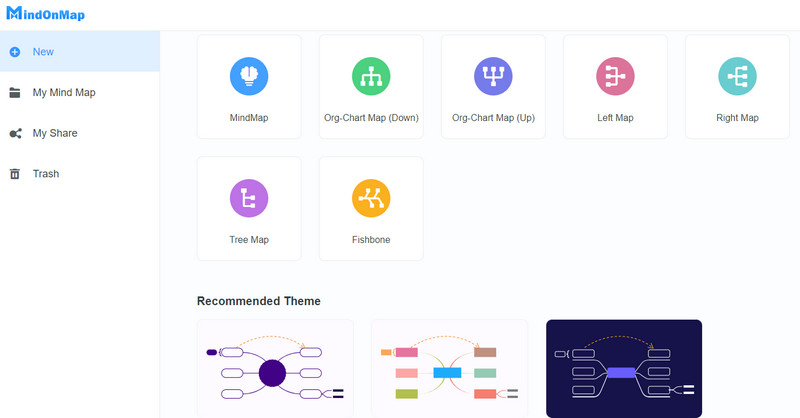 3
After choosing a layout, you will get to the editing panel. Now, add nodes by clicking the Nodes button at the top menu. Once you get your desired number of nodes. Edit the text and the shapes as you prefer. Additionally, you may insert attachments and icons.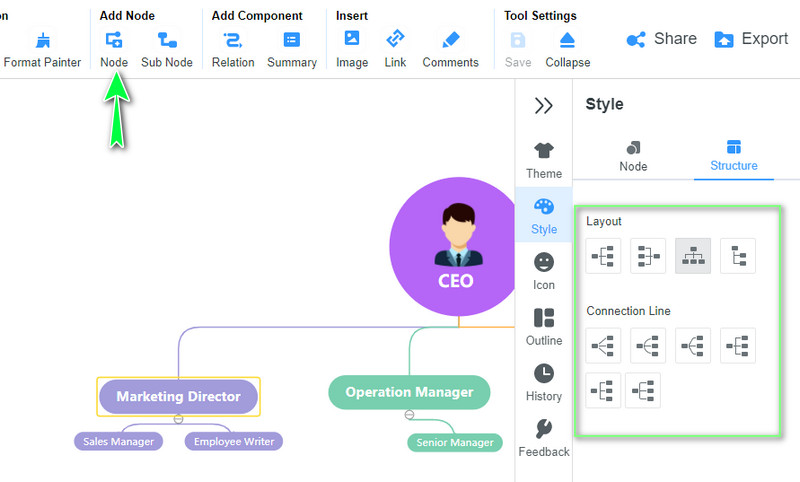 4
Finally, export the finished chart by clicking the Export button at the top right corner of the Org chart maker. Also, you can share a copy of your work using the link of the chart.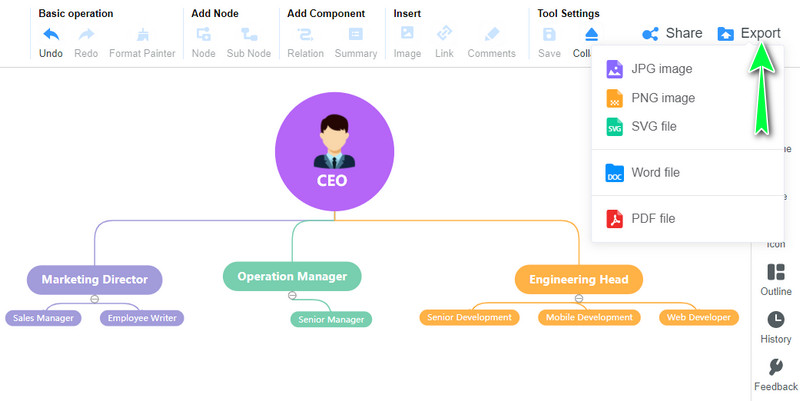 Part 4. FAQs on Org Chart
What are the commonly used organizational charts?
There are two most commonly used org charts in all firms and organizations. These are the flat and hierarchical organizational structures.
How many types does an organizational chart have?
There is no optimal org chart for all companies. Hence, there are different types of org charts. In fact, there are seven common types of org structures, each merits, and demerits.
What Microsoft program is best for org charts?
The optimal and best Microsoft tool for org charts and other diagrams in Visio. However, most users find it very expensive. You can then switch to free tools like the MindOnMap.
Conclusion
Knowing who to approach is important in any given situation. Org chart is made for this kind of need showing letting every employee who they are working with. If you are a novice creator or need to update an org chart, these org chart templates should help you out. Meanwhile, there are factors for making your org chart if you are unaware. That is why we listed the key elements for the org chart. On top of all that, you can create this org chart using the Microsoft programs or using MindOnMap for your convenience.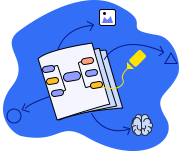 Create Your Mind Map as You Like