8 Best Online and Offline Timeline Makers You Can't Afford to Miss
A timeline is an illustration of your events, ideas, and facts in chronological order. It is a helpful diagram for business and academic fields since this diagram can contain important information. As time goes by, creating timelines has been digital, where in fact, you will only be required to have an appropriate timeline maker to ease the job. However, the market offers thousands of software that give various purposes and features that sometimes may not fit your preferences.
For this reason, we gathered and made you a list of eight various tools that you may consider choosing from. Those tools that have proven so much in timeline making are compiled into two categories, one for the best online tools, and the other is the list of the best software you can have for your desktop. These makers of timelines were tried and tested. So, without any further adieu, let's start knowing the timeline creators by reading further below.

Part 1. Top 4 Best Timeline Makers Online
This category is best for those who are looking for a tool that they can access anytime using any device. Online tools are very accessible, and most of them will only require you a stable internet connection without installing anything. In addition, having an online tool will let you save space and storage on your device because there are online timeline makers that have their own cloud storage where they can keep all your work. So, here are the four of the best that you can use.
1. MindOnMap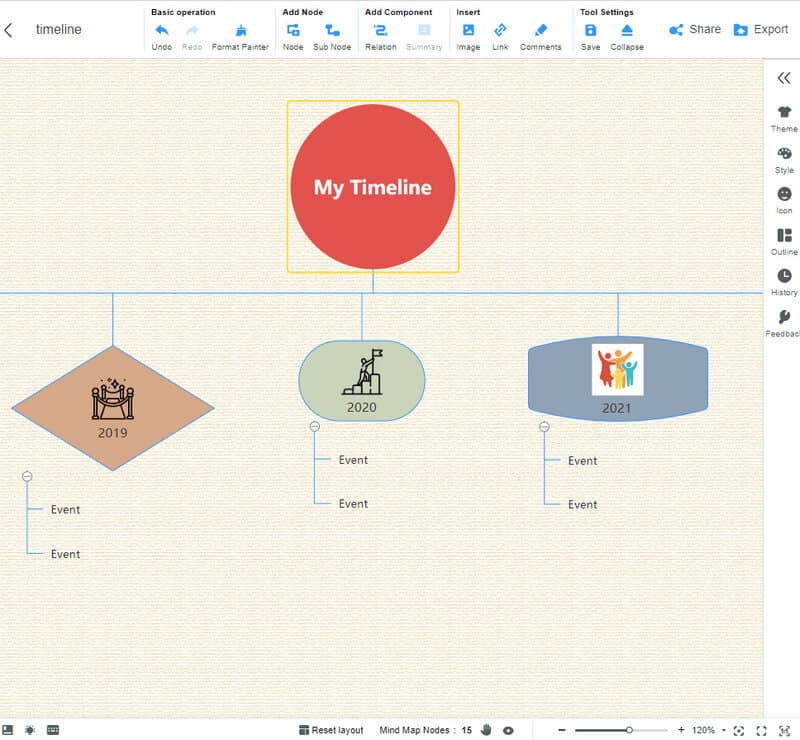 First on the list is the MindOnMap. It is an accessible and interactive diagram and mindmap maker that supplies significant and essential elements for free. In addition, it also provides ready-made and themed templates aside from the plain templates that you can make from scratch. On top of that, MindOnMap aims to unleash users' creativity by providing them with multiple options to beautify their projects within its very intuitive interface. Despite that, this best timeline maker possesses its own cloud storage that will let you keep your previous timelines for a long time.
Rating: 4.6 over 5
Price: Free
PROS
It keeps a record of timelines.
Provide users with essential elements in creating timelines.
Let users collaborate in making timelines.
Allow users to add images of any kind in the timeline.
Export the timelines in various formats, including PDF.
No need to install any software.
No ads on the page and interface.
No watermark on the projects.
Accessible on mobile devices.
CONS
It lacks connectors such as arrows.
2. Visme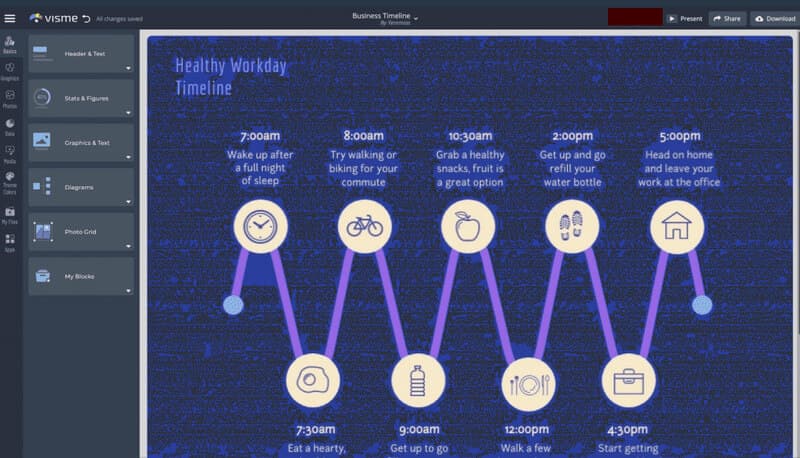 Next, we have Visme. It is an online graphic organizer that possesses presentation materials, including timelines. Furthermore, this free timeline maker is infused with basic editing materials with various types of text styles and colors that will help you layout your timelines to your preference. However, Visme is not an entirely free program, for it also comes with standard and business plans that you can acquire for you to experience its advanced elements and options.
Rating: 4.3 over 5
Price: Free, Standard- $15 per month, and Business for $29 per month.
PROS
It's best for students and people in business.
Allow editing of online content.
Offer significant storage space.
Provide many beautiful templates and slides.
CONS
It is a challenging timeline tool for beginners.
Accessing its library is challenging.
It is not a completely free tool.
The free version only makes five timelines.
3. Preceden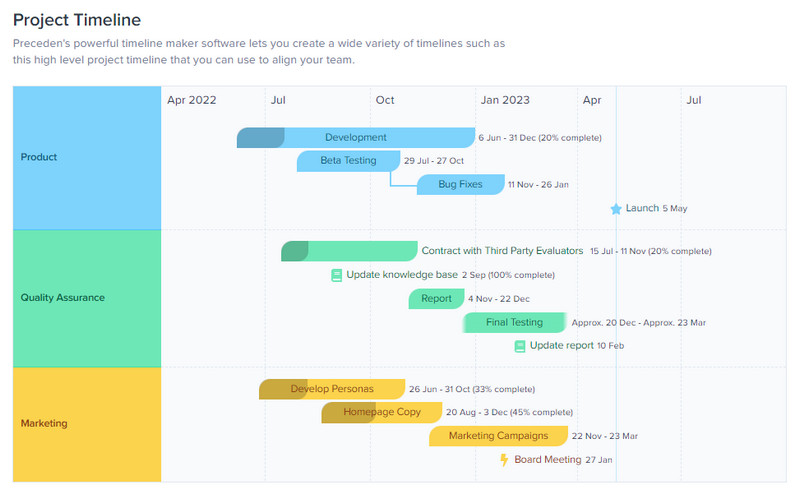 Another online tool to use if you want to create a text-based timeline is the Preceden. This online timeline maker can add descriptions, titles, and dates for your timeline events. In addition, Preceden allows users to choose from its plans, wherein its free plan already lets you make ten events on your timeline. However, its free version lacks many functions that its premium plans have, and it will only let you make one timeline for your account. Despite that, this timeline app will let you obtain your timelines in four various formats PDF, CSV, XML, and PNG.
Rating: 4 over 5
Price: Free; Premium plans are from $29 to $149.
PROS
No ads and watermark for the free version.
Let you customize the timelines easily.
It lets you have your timelines in private.
CONS
The free version only makes one timeline.
Contain security restrictions on some websites.
Many options are restricted on the free version.
4. TimeGraphics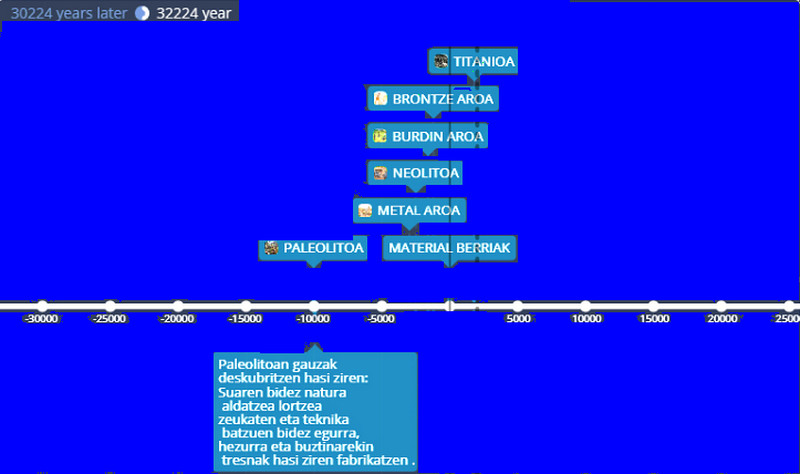 To complete the category list, we have TimeGraphics. This web-based tool allows users to create a timeline by clipping the tables, periods, and events. Also, it allows placing graphs and charts coming from the different website sites. However, this historical timeline maker only lets users create one timeline with up to 18 events if they use its free version. Nevertheless, users will be able to grab their timeline in various formats such as PPt, PNG, DOC, and PDF.
Rating: 4 over 5
Price: Free
PROS
The free version doesn't contain ads.
No watermark on the projects.
Let users embed timelines from other sites.
Support various output formats.
CONS
Contain only one template for the timeline.
The free version lets you create only 1 diagram.
Part 2. Top 4 Best Timeline Makers on Desktop
Now let's proceed to the next category, a set of timeline software that you can eventually have for your desktop. These tools will let you create and design your timelines even without the internet.
1. TimelineMakerPro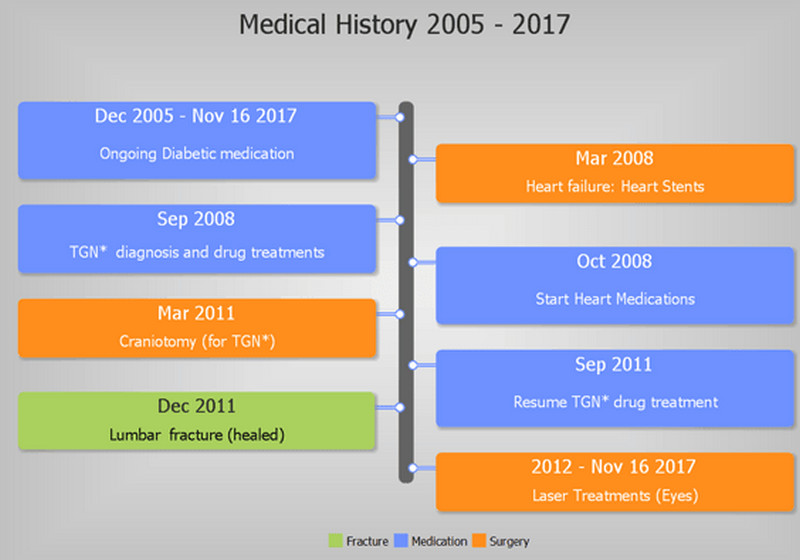 First on our list is this TimelineMakerPro. If you are going to use it, one thing that you will notice initially is its Microsoft Office-like interface. This also means that you can make timelines swiftly in an easy-to-understand interface. As it allows you to import images and data from Microsoft suits, it also lets you have CSV, MS Project, and TLM timelines after. Also, TimelineMakerPro provides users with five styles: chronological, bar, flag, vertical, and Gantt chart for their timeline.
Rating: 4.5 over 5
Price: Free trial for 14 days. The premium plan is $59.
PROS
The timeline creator-free version has all its options.
Provide many background themes.
Allow you to compress, expand, and change the time scale of your timeline.
Provide you with different timeline styles.
CONS
The sharing option is only applicable to email.
Timelines made in the free version have a watermark.
2. iSpring Suite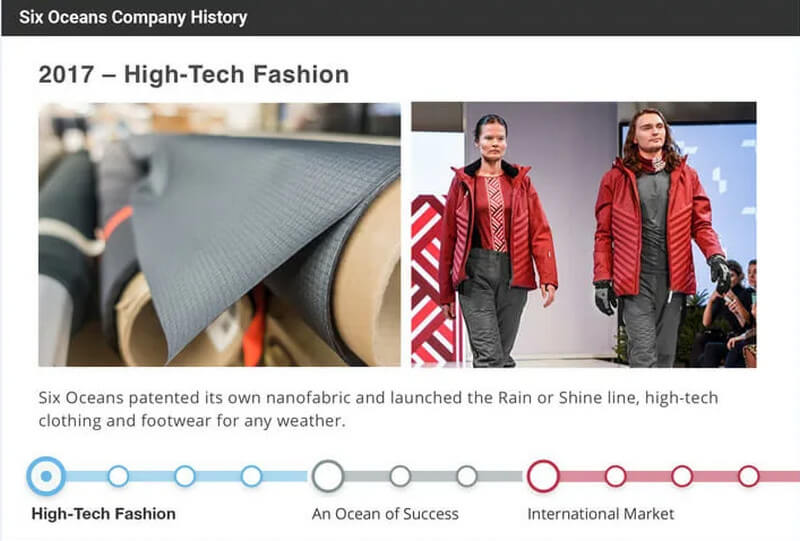 iSpring Suite is a very flexible tool that caters to eLearning development. Furthermore, this software provides you with fourteen different templates for your timeline-making task. Through this tool, you can make your timeline most easily. Not just that, because it will let you share the timeline online. On top of that, timelines shared by this story timeline maker are accessible on mobile devices.
Rating: 4.5 over 5
Price: Free trial; Max plan is $970 per author per year.
PROS
It's flexible in features and languages.
It will allow you to add images, videos, hyperlinks, and audio.
It can make timelines in HTML5.
Supply you with protection options.
CONS
The Max plan is too pricey.
You won't be allowed to make vertical timelines.
Workable on Windows only.
3. Edraw Max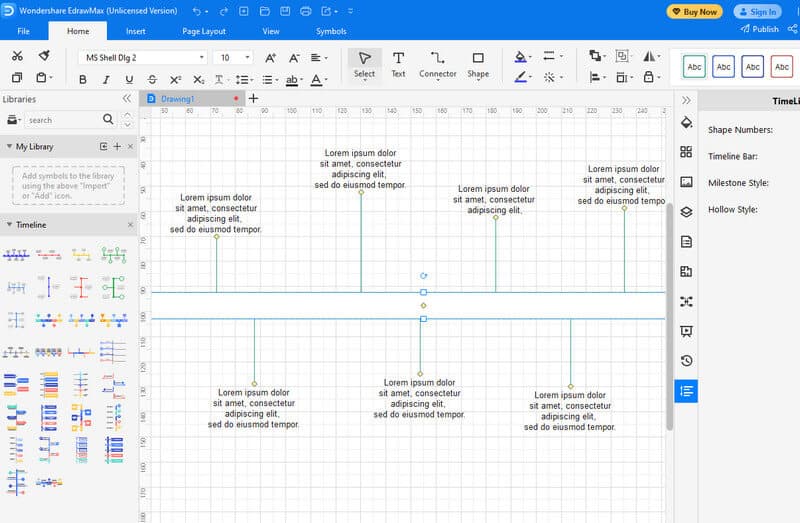 Next on the list is the EdrawMax. It is a vector software that contains excellent options for creating timelines. Furthermore, it comes with an interface that lets you navigate by a drag and drop procedure. Moreover, this timeline maker provides users with multiple templates with more than 8000 symbols essential for your specific task. Flexibility-wise, you can obtain this EdrawMax if your device meets the following system requirements: Windows 7, 8, XP, 10, Vista, and Mac OS X 10.02 or later.
Rating: 4.5 over 5
Price: Free trial, a Subscription plan is $99 per year, and the Lifetime plan is $245.
PROS
With lovely graphic designs.
Give a lot of templates, stencils, and objects.
It provides various types of diagrams.
CONS
It sometimes freezes, especially the figures while using.
Notice that its interface is crowded.
It doesn't have a collaboration feature.
4. Microsoft Word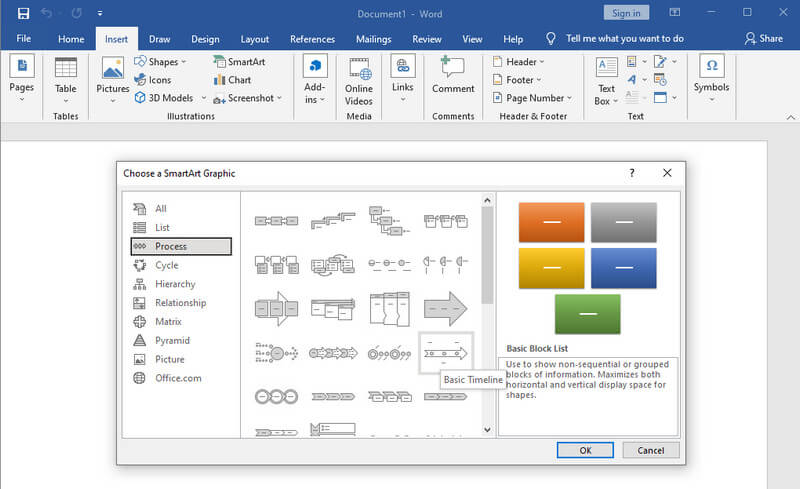 Finally, we have Microsoft Word, that probably the best timeline creator for students. Yes, this software purposely made for creating documents is also an intellectual tool for making timelines. It has a great feature, namely SmartArt, that mainly provides tons of different templates for making timelines and different diagrams. In addition, Word, as you know, is software that is infused with a lot of stencils, objects, and elements that you will surely enjoy using.
Rating: 4.2 over 5
Price: $9.99 for the stand-alone application and $109.99 for the Microsoft Office bundle.
PROS
Provide suitable stencils and elements for making timelines.
It allows graphs and diagram incorporation.
It comes with a collaboration feature.
Provide many various templates.
CONS
This timeline maker is pricey.
It is challenging to use.
Part 3. FAQs about Timeline Making
1. What should I include in my timeline?
A timeline should contain the dates, series of events, and the activities you want to depict on the timeline.
2. Can I use the timeline in the field of Science?
A timeline should contain the dates, series of events, and the activities you want to depict on the timeline.
3. What common types of timelines are being used?
There are different types of timelines. But the standard types that you make with your timeline creator are: 1. Horizontal timeline that shows events from left to right. 2. Vertical timeline, which tracks information from top to bottom. 3. Biographical timeline that showcases the life of a person. 4. Historical timeline, which presents the chronological order of the history.
Conclusion
You should know that there are various ways for you to create timelines. However, not all can give you the convenience in doing the task. That is why we made an effort to gather all the convenient tools that we think will give you a great experience and benefits. In addition, we even categorized them into two groups to make you choose easily. Therefore, make up your mind, and decide which among the timeline makers you think will be the best companion for you. Otherwise, go for what we highly recommend, the MindOnMap, and enjoy having the most flexible diagram maker online!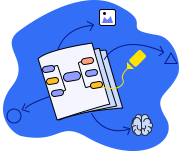 Create Your Mind Map as You Like