The 7 Outstanding Genogram Makers: Desktop and Web With Comparison
A Genogram is the connotation of a family tree. Furthermore, it is an illustration that depicts the names of the members of the family but also their histories of mental and physical aspects. If someone needs to make a broad study of their ancestors and lineage, he must use a Genogram. However, making a Genogram is far more complicated than making a typical family tree, not unless you use a great tool. This is why we call you lucky for reaching this post because you will be witnessing the seven outstanding Genogram makers together with their comparisons, benefits, and drawbacks. This way, choosing the right one for you to use would be much easier. So, without further adieu, let's start learning and deciding by reading more below.

Part 1. 3 Outstanding Genogram Makers Online
1. MindOnMap
If you are looking for a free and hassle-free tool for making a Genogram, then MindOnMap should be your number one choice. Yes, this online Genogram maker is free and infused with many different features, styles, icons, shapes, and other tools necessary to create maps, charts, and diagrams. In addition, it provides free themed templates if you don't want to make a Genogram from scratch. All who have tried MindOnMap have seen and agreed on how easy and how quick it is to navigate. In fact, most of them turned to it and made it their companion when they did such tasks.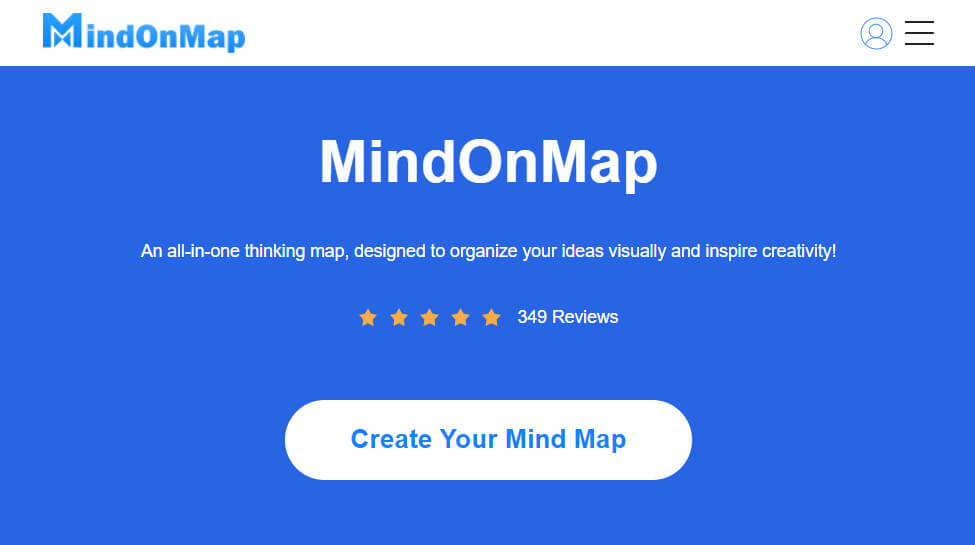 PROS
No need to download any software.
It offers online collaboration.
Great stencils are available.
It contains no ads.
It comes with a very simple interface.
A Genogram creator for all levels and ages.
The outputs are printable.
CONS
It won't work without the internet.
The shapes are limited.
How to Create Genogram Using MindOnMap
1
Launch it from your browser, and hit Create Your Mind Map. Once you reach the template panel, select among the available on the right side. Or just hit the TreeMap to make one from scratch.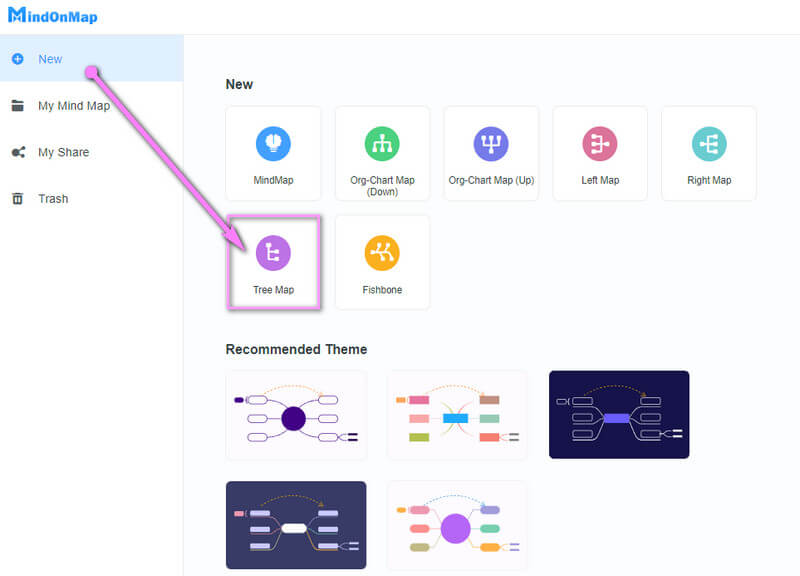 2
On the main canvas, start operating for your Genogram by expanding it when you click the Add Node tab. Also, by navigating to the Menu Bar on the right part of the interface. Don't forget to put names on your nodes and complete everything you need for your family Genogram using this online maker.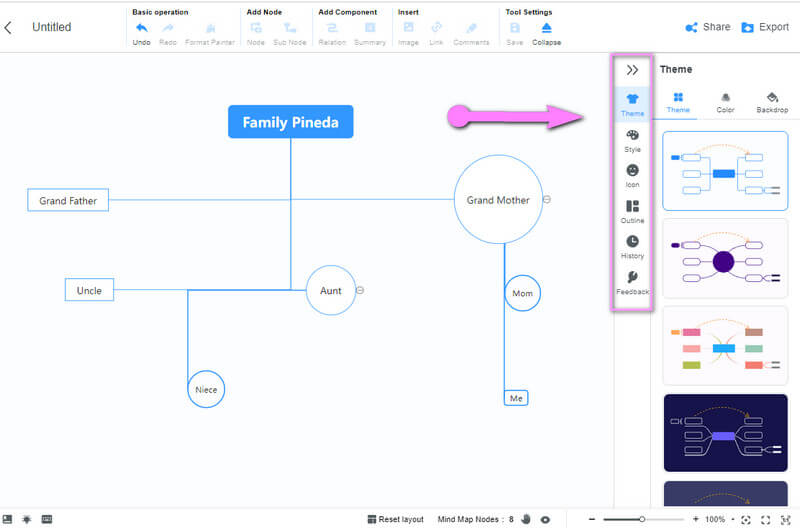 3
To save your output on your account, just click the CTRL+S. Otherwise, if you want to save it on your device, hit the Export button located in the right top corner of the interface.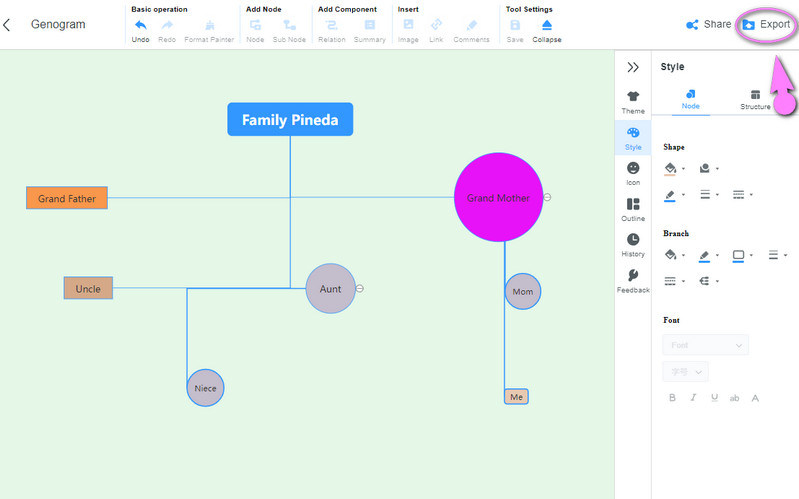 2. Progeny Genetics
Another intuitive online tool that can be a good choice in creating a Genogram is this Progeny Genetics. In addition, it is also a tool that helps users experience beyond greatness, for it allows them to maximize their ability in creating pedigree charts with suitable stencils and tools. This online tool also makes you use up its drag and drop procedure, which makes it more appealing to use. All you can experience with this free online Genogram maker.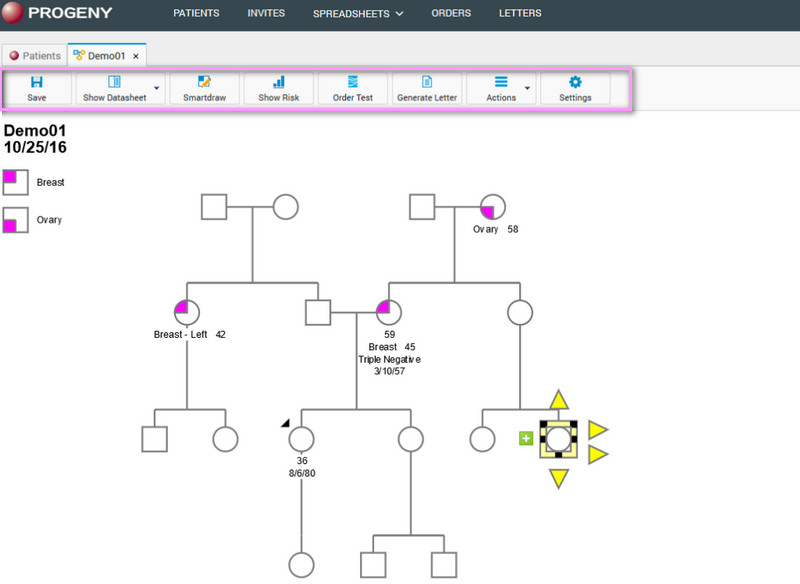 PROS
It allows easy sharing.
No software to install.
It comes with ready-made Genogram templates.
CONS
It's complex to use.
Modification of the project needs to redo everything.
Its features are not that many.
It won't work without the internet.
3. Canva
We can't deny that many know this online tool for its extraordinary ability in photo editing. And yes, Canva can also be a tool for creating Genograms and diagrams. It contains various shapes, icons, and other elements that can help you make good Genograms. In fact, it also offers 3D and different advanced stencils for it. However, this online genogram maker doesn't have ready-made templates for you. This means that in creating Genogram, you need to start from scratch.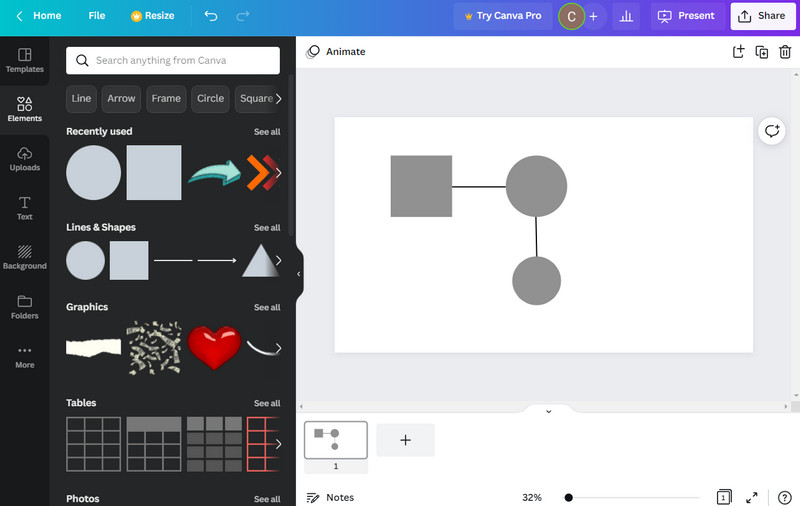 PROS
It makes customization easy.
Infused with 3D elements.
It lets you add media files to your Genogram.
CONS
The presentation page is a bit small.
It doesn't offer ready-made templates.
You couldn't access it without the internet.
Part 2. 4 Remarkable Genogram Makers on Desktop
1. GenoPro
First on our desktop tools is the GenoPro. As its name suggests, this software specializes in making Genograms through the hundred of features that work on creating a detailed and persuasive one. Furthermore, if you use this genogram maker, you will notice that its interface is similar to the Excel Spreadsheet. However, this Genogram software makes a difference in navigation, for it has a better and more straightforward procedure than Excel.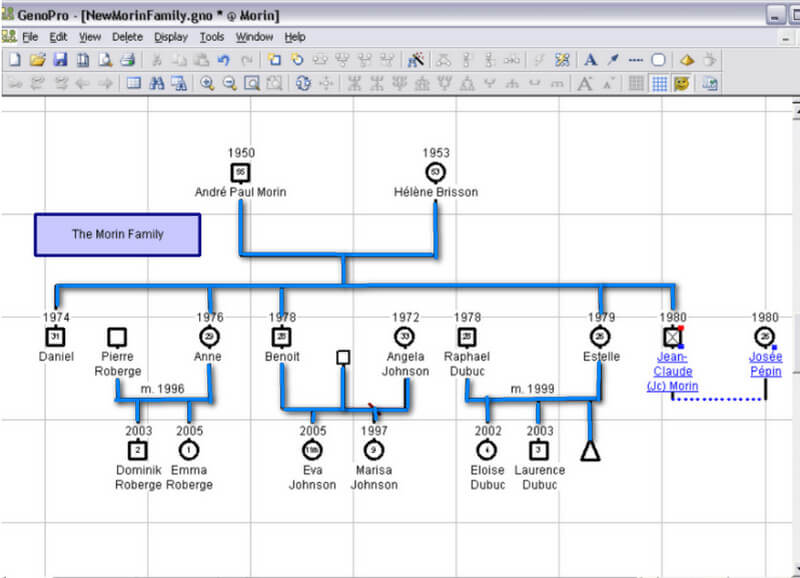 PROS
Easy to navigate.
The interface is straightforward.
It comes with Genogram templates.
CONS
Exporting output is sometimes challenging.
You may occasionally experience bugs.
It has a limited memory for the outcomes.
2. WinGeno
If you want a neat and minimalist interface, then go for WinGeno. Nevertheless, the modest interface this software has makes it confident to cater to any level of users. So whether you are a beginner or a professional, you will surely get its procedure in an instant. Despite that, this Genogram generator offers everyone suitable stencils that users can use in making a descent Genogram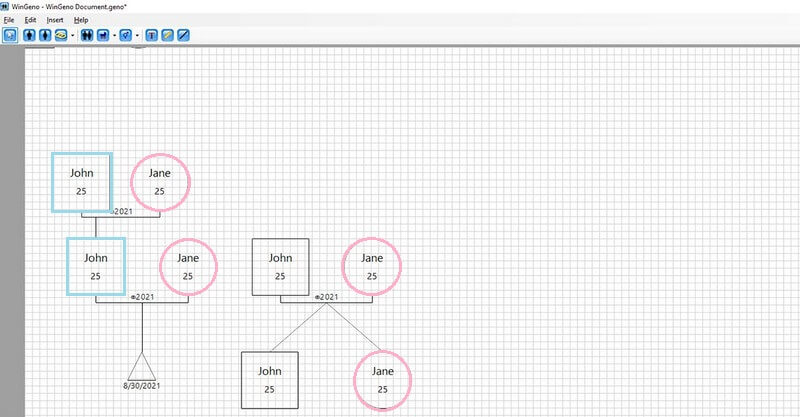 PROS
It supports different file formats for your output.
With an easy-to-understand interface.
CONS
It has limited features unlike others.
Its acquisition takes time.
3. Edraw Max
Edraw Max is one of the most flexible tools on this matter, for aside from being a desktop software, it also extends its potential online. Edraw Max's online version lets you enjoy its free templates in making Genogram, aside from giving you the option to create one from scratch. If that's the case, this online tool will provide you with an easy procedure because it also works in the drag and drops course. However, this Genogram maker also has some drawbacks that you may experience while using it, such as below.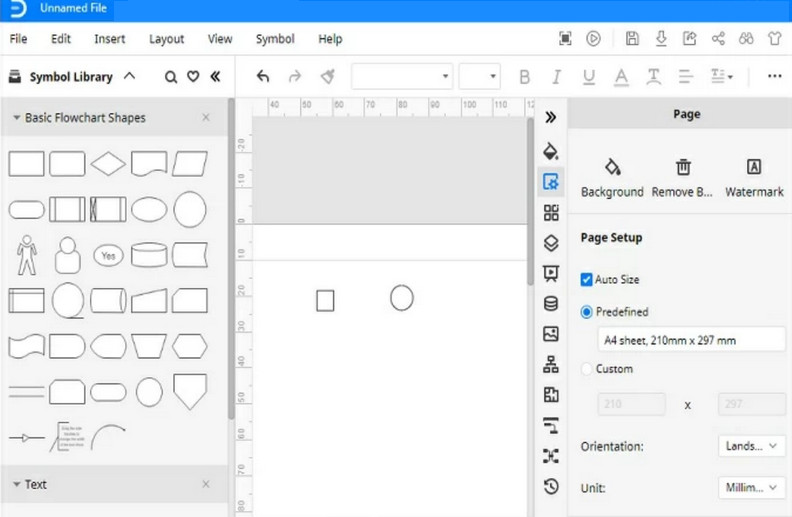 PROS
It's infused with beautiful templates.
Let you keep your Genograms on Dropbox.
It allows easy sharing.
CONS
The premium version is pricey.
Some saved files are hard to open.
4. MyDraw
Lastly, we leave you with this final software that offers a hassle-free experience in making Genograms, the MyDraw. We can say that this software comes with a sleek interface, even though it looks confusing at first glance. Moreover, it is another tool that shows resemblance with Excel Spreadsheet but with a different attack. If just in case, you are looking for a tool that has compatibility with Visio files, then this Genogram creator is what fits best.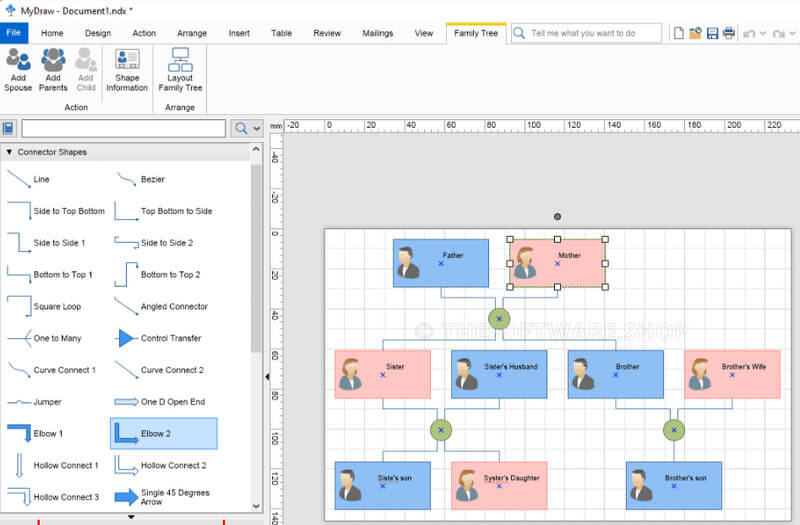 PROS
It comes with good tools.
The navigation is very easy.
It supports different file formats.
It comes with tons of layouts.
CONS
Some of the templates are difficult to load.
Sometimes the control panel gets lost.
Part 3. Comparison Table of Genogram Makers
| | | | |
| --- | --- | --- | --- |
| Name of Tools | Mobile Platform | Collaboration Feature | Price |
| MindOnMap | Supported | Supported | Free |
| Progeny Genetics | Not Supported | Not Supported | Free |
| Canva | Supported | Supported | Free |
| GenoPro | Not Supported | Not Supported | $49 per user |
| WinGeno | Not Supported | Not Supported | Free |
| Edraw Max | Supported | Supported | $139 for the lifetime license |
| MyDraw | Not Supported | Not Supported | $69 for a license |
Part 4. FAQs Regarding Genogram Makers
What is the best free Genogram maker for Mac?
Actually, all the software presented in this article is also good for Mac. However, as we know, it is not that safe to install software for Mac. Therefore, we conclude that the best tool for your Mac is an online tool, such as the MindOnMap.
Can I create a Genogram using Paint?
Yes. The Paint contains shapes and styles that can be used in creating a descent Genogram. However, if you want to produce a more detailed and creative Genogram, we don't recommend you to use the Paint. It is because Paint is not capable of inserting images that help the Genograms be more distinctive.
How is a Genogram Maker helpful for the people in the medical field?
A good tool will help Doctors, Nurses, and other people in the medical field in creating a Genogram efficiently. Why do they make Genograms? Because sometimes, they need to illustrate their patients' diseases by studying and referring to patients' lineage.
Conclusion
Now that you have seen the different tools that show great attributes in creating Genograms, it's now time for you to decide which of them captured your interest. All of those tools are great. In fact, you may choose any of them. However, if you want a 100% secure, 100% reliable, and 100% free, you go for the MindOnMap. Without any sugar-coating, this online Genogram maker will let you experience beyond greatness and put the highest confidence in creating Genograms anytime!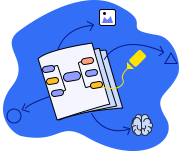 Create Your Mind Map as You Like